When you're in the market for a new midsize SUV, you have a lot of options and factors to consider to make a choice that's best for you and your family. The Subaru Outback and the Chevy Equinox have been called the most reliable midsize SUVs on the market, but which one is right for your trips around the Dover, Middletown, and Odessa area? Don't worry, we're here to help you find out.
In this article, we'll compare the 2017 Subaru Outback and the 2017 Chevy Equinox to show you how the measure up in terms of engine efficiency, interior amenities, and safety. By reading this comparison, you'll learn all about these vehicles' features and abilities and may even figure out which one you'd prefer to get around in.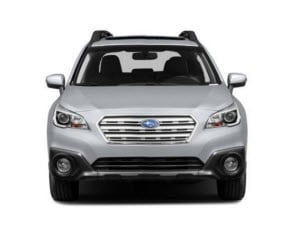 For a full vehicle review of the 2017 Subaru Outback, read here.
2017 Subaru Outback vs. 2017 Chevy Equinox Engine Efficiency
There's a common misconception that SUVs are gas guzzlers, but the same can't be said for midsize SUVs, which combine the space and power of a full-size SUV with the maneuverability and efficiency of a performance sedan.
The Subaru Outback is equipped with the 2.5-liter 4-cylinder Subaru BOXER® engine, which lays flat under the hood and eliminates drag, resulting in an EPA-estimated 25/32 mpg city/highway.
The Chevy Equinox is outfitted with a 2.4-liter 4-cylinder engine. Although efficient, it doesn't compare to the Outback, as the Equinox only gets an estimated 21/31 mpg city/highway.
Interior Amenities
Each vehicle is equipped with a high-resolution touchscreen display that you can use to access your media options. Both of these midsize SUVs offer a CD player and a radio, but the Subaru Outback features an HD Radio®, which provides clearer sound quality.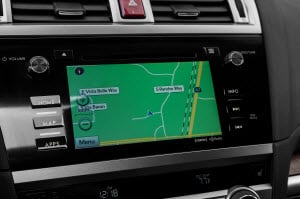 This particular radio also features iTunes® tagging, which lets you mark a song that you want to download at a later time. These vehicles also feature Bluetooth® technology, which lets you make hands-free phone calls from the road and stream music from your phone.
Safety
One of the most helpful ways to judge the effectiveness of a vehicle's safety features is by checking out the safety ratings.
Both the Subaru Outback and the Chevy Equinox participated in National Highway Traffic Safety Administration's (NHTSA) crash tests. The 2017 Outback earned a 5-Star Overall Safety Rating due to its performance in these tests. The 2017 Equinox, on the other hand, only received a 4-Star Overall Safety Rating because it only earned four stars in both the frontal crash and rollover categories.
2017 Subaru Outback vs. 2017 Chevy Equinox Comparison Overview
In this article, you learned about these comparable midsize SUVs. You learned that the Subaru Outback gets a higher fuel economy due to its impressive engine. When we looked at the amenities, you saw that the Outback features a radio with higher sound quality.
Lastly, we looked at the NHTSA crash tests. You saw that the Outback scored much higher in its crash tests. In short, you saw that the 2017 Subaru Outback offers you more efficiency, entertainment, and safety.
Learn more by getting behind the wheel. Schedule your test drive with us at Winner Subaru, the dealership that proudly serves drivers in the Dover, Middletown, and Odessa area.