Owning a Subaru is a wonderful privilege to enjoy, but it doesn't come without its responsibilities. Your Crosstrek will require regular maintenance if you want your vehicle to keep running for many years to come. Winner Subaru of Dover, Delaware, is here to assist you in this endeavor. We're happy to serve our drivers in any way we can, so we created this Subaru Crosstrek maintenance schedule for your convenience to help you stay on top of your vehicle maintenance.
First Maintenance Check: Six Months or 6,000 Miles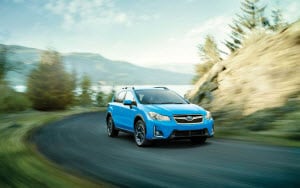 After you've owned your Subaru Crosstrek for six months or have put 6,000 miles on it, whichever happens first, you need to schedule your first vehicle maintenance check. This includes rotating your tires as well as changing your engine filter and oil. Both of these are going to be regular maintenance procedures you'll need to perform every six months or 6,000 miles from here on out. However, certain driving conditions that are more strenuous, like extreme heat or cold, warrant an oil and filter change sooner than this, usually every 3,000 miles or three months.
While you're only rotating your tires at this time, make sure to monitor your tire tread wear indicator. When the tread depth is less than 1.6mm (.063-inch) or when the indicator looks like a solid band going across the tread, it's time to change your tires. Additionally, if you have been driving in more strenuous conditions, you may need to have your steering and brake systems inspected at this maintenance check as well. Under normal driving conditions, though, this can wait until the next maintenance check.
Second Maintenance Check: 12 Months or 12,000 Miles
Your second maintenance check should occur at you and your vehicle's one year anniversary together or when you hit 12,000 miles, whichever comes first. This means it's time for another oil and filter change and tire rotation, as well as a few other maintenance procedures. These inspections and/or repairs include:
-       Brake pads, parking brake, linings, CV joints, axle half shaft and front and rear axle boots.
-       Steering and suspension
-       Clutch operation
-       Cabin air filter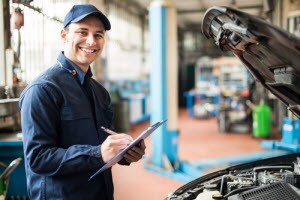 Each of these are going to be regular maintenance procedures that must be performed every 12 months or 12,000 miles from now on. Note that if you frequently drive in dusty areas, your cabin air filter may need replacing before you reach 12,000 miles or the 12 month mark.
Third Maintenance Check: 30 Months or 30,000 Miles
It's time for your third maintenance check after you've had your 2017 Subaru Crosstrek for 30 months or after you've put 30,000 miles on it. You'll need to perform your regular oil and filter change and tire rotation, along with the following:
-       Inspect your vehicle transmission oil. Under more strenuous driving conditions, you should inspect your transmission oil and even have it replaced prior to this.
-       Replace your clutch fluid if you own a manual transmission model.
-       Replace the brake fluid. Both the brake fluid and the clutch fluid need to be replaced sooner if you frequently drive in areas with high humidity or through mountainous regions.
-       Inspect your vehicle's accessory drive belt.
-       Replace your engine air filter. Like your cabin air filter, this filter may need replacing sooner if you drive in dusty areas.
-       Inspect your vehicle's cooling system, radiator and hoses.
-       Inspect your vehicle's fuel system and its lines and connections.
Stay on Track with the Winner Subaru Service Center
Now that you've read the Subaru Crosstrek Maintenance Schedule, you know that your local Winner Subaru is ready to help drivers in the Middletown, Dover, and Odessa, Delaware, with routine maintenance or needed repairs. Our quality service center is filled with technicians you can trust and who care about keeping your Subaru in prime condition. Contact us to schedule an appointment when it's time for your next Subaru Crosstrek maintenance check!