Your 2017 Subaru Impreza is a car like no other. It's got a unique engine, streamlined drivetrain, and tons of Subaru-exclusive features.
All that originality is nice. But to keep it running at peak performance, Middletown, Odessa, and Dover drivers are going to have to give it some special attention.
To help you give your Impreza the care it needs, our team at Winner Subaru has put together this handy Subaru Impreza maintenance schedule.
6,000 Miles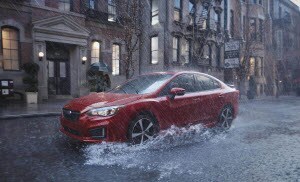 Your first order of business is a simple one, and it'll come every 6,000 miles (or about every six months). Your Impreza will need an oil change, as well as a brand-new oil filter.
We always recommend a tire rotation and rebalancing with every oil change, too. This small bit of maintenance will add lots of longevity to your tires.
12,000 Miles
About a year has passed now, and there are several items that'll need to be inspected, as well as one that should be replaced outright each year: the A/C filter. Otherwise, you'll just need your mechanic to take a look at:
The entire brake system, including pads and discs
Steering and suspension
Clutch operation
Axle boots and shaft joint portions
24,000 Miles
Every two years or so, it's a good idea to get your alignment done. Even if it doesn't necessarily seem crooked, there's a good chance that it's still affecting your steering. Staying on top of your alignment will go a long way toward keeping your suspension and wheels healthy.
30,000 Miles
Once you hit this mark, your mechanic should take a look at all your vehicle's fluids. While there are many that'll need to be topped off, some should be replaced completely, such as the CVT (continuously variable transmission), brake, or clutch fluids. The air cleaner element should also be changed.
This is also the time to inspect your drive belts and fuel systems. Anything with holes or tears should be changed right away.
48,000 Miles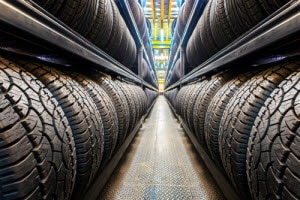 You've likely reached the 4-year mark at this point, which means a couple things may need changing. First and foremost, your brake pads have probably incurred a lot of wear at this point. You may want to consider changing them.
You'll also want to check the tread on your tires. You can do so by using either the penny test or a tread wear gauge. If your tires are worn to 1/16th of an inch of tread, they'll definitely need to be replaced.
60,000 Miles
In addition to the maintenance performed at the 30,000-mile mark, you'll need to add a couple more items to the list this time:
Replace your spark plugs.
Inspect the engine coolant system (paying close attention to hoses).
Inspect the wheel bearing.
100,000 Miles
After the 60,000-mile mark, you'll be able to rinse and repeat previous maintenance to keep your Impreza in shape. However, 100,000 miles is a real milestone, and it's going to require one special maintenance item.
There's a good chance that your timing belt will have some tears or excessive wear at this point. For this reason, you should consider having it replaced. Afterwards, your car will run like new again.
Subaru Impreza Maintenance Schedule - Is It Time for Service?
No matter how high performing or rigidly built your 2017 Subaru Impreza is, there's no way it's going to last without regular maintenance.
At Winner Subaru, we want all our Middletown, Odessa, and Dover customers to get the most out of this excellent vehicle. Follow this Subaru Impreza maintenance schedule to a T, and you should have no problems.
If your car is in need of maintenance, contact the Winner Subaru team today to schedule an appointment!