Lewes is one of the most idyllic small towns in the Cape Region of Delaware. Next door to Rehoboth Beach and just minutes from the gorgeous Atlantic Ocean, Lewes is a community that you should be sure to visit next time you're passing through this state. Lewes was initially founded in 1631 and was an important location in a variety of historic events, including the War of 1812. 
Several sites in Lewes are listed on the National Register of Historic Places, including the Fisher Homestead, the Cape Henlopen Archeological District and the Hopkins Covered Bridge Farm. Other interesting locations in Lewes include the Zwaanendael Museum and the Cannonball House. 
If you want to fully enjoy your time in Lewes, then you need an exciting Subaru vehicle, and for many people, this requires securing financing. If you're looking for Subaru financing in Lewes, DE, learn why you need to visit Winner Subaru so that you can work with our dealership team.
Financing a Subaru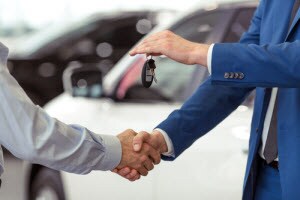 If you're interested in financing a Subaru, your first and most important step is finding a service-minded car dealership. Unlike other dealers that serve Middletown, Odessa and Dover, Winner Subaru is focused on your needs and not our own. In addition to financing services, we are excited to offer you a wide range of reliable vehicles, ensuring you can find and purchase the car of your dreams. 
Walk around our lot, and you'll find a wide array of new and pre-owned vehicles. We offer high-quality Subaru models, such as the Outback and the Legacy, as well as a great selection of other vehicles. By shopping with us, you'll have the vehicle options that you need to choose a car, truck or SUV that fits your lifestyle.
Subaru Service
Because financing a vehicle can be such a stressful process, you want to make sure you're working with a compassionate and knowledgeable dealership team that is focused on helping you. Fortunately, when you shop with us, you'll find a team of dealership professionals that is enthusiastic about serving car shoppers from all areas of Delaware. 
For example, our sales team can answer any questions you may have about our inventory, and can tell you about our top models and their most enticing features. When you're ready to discuss financing, our finance department can inform you about your loan options and will guide you through the process of filling out your application. We are also proud to offer a service and parts department that can give your vehicle a tune-up whenever you need. 
If you have our dealership on your side, you'll be able to finance your next Subaru vehicle quickly and easily.
Apply for Subaru Financing Lewes, DE
When it's time to upgrade to a new vehicle, you'll need to score financing at a local dealership, and your best option for Subaru financing in Lewes, DE is Winner Subaru. We are proud to be a full-service dealership that serves Odessa, Dover and Middletown, and we are excited for you to be our next customers. 
Start shopping with us today and our team can help you find the Subaru vehicle of your dreams!