Rehoboth Beach is regarded as "the Nation's Summer Capital" because people from all over the Washington, DC, area choose it as their vacation spot. It's not a surprise considering the beautiful beaches and arguably the cleanest water of the coast lines.
But getting to this ideal destination can be tricky if you don't have a reliable car to get around. That's where Winner Subaru comes in!
Car Browsing Convenience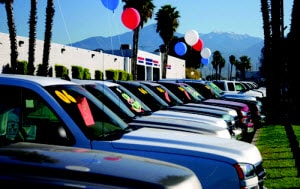 Even though we're a Subaru dealer near Rehoboth Beach, you don't have to leave the sandy beaches and the excitement just to get a glimpse at our extensive Subaru lineup. Actually, all you need is a computer.
From wherever you please, you can conveniently browse our Subaru inventory at your own pace. Whether you want something for family trips like the Subaru Outback, something reliable like the Subaru Impreza, or the sporty Subaru BRZ, you can find all of these models and more in our digital showroom.
To speed up your search, you can always take advantage of the search filters. You can browse Subaru vehicles based on year, model, and features. Whether you're looking for a vehicle with automatic cruise control, a navigation system, or heated seats, you can find all of the vehicles that meet your specific requirements. You don't have to spend countless hours searching our inventory to find exactly what you want.
Customer Satisfaction and Speedy Automotive Service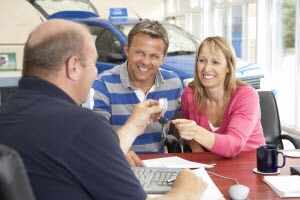 As a Subaru dealer near Rehoboth Beach, we know that great customer service means everything. When you go to a dealership, you want a helpful sales specialist to guide you around and provide you with expertise and advice.
At Winner Subaru, we strive for perfection in helping the visitors on our lot in any way we can. Our team goes above and beyond and offers valuable information to help you come to a decision with certainty and ease.
After our team has helped you find your favorite vehicle, they'll go over the packages and trim options so you know what comes with each version. When you're ready, we'll put you behind the wheel for the test drive.
When you take your favorite Subaru model out on the open road, you'll see how well it handles. You'll also get to see the interior features and amenities that can make your ride more enjoyable. When you pull back into our lot, you'll know if you have a Winner.
We want you to know that we're more than just a Subaru dealer near Rehoboth Beach; we have a fully stocked service center on site. All of your automotive needs can be met with our team of skilled technicians. Whether you need an oil change, a brake inspection, or a transmission repair, our team can handle it. Using high-tech automotive equipment, our team will make the necessary repairs so your vehicle can perform at its best.
Stop in to Winner Subaru to see what we can do for you. We're always happy to help Rehoboth Beach drivers. As always, feel free to reach out to us online!