Love-Encore Delivery Specialist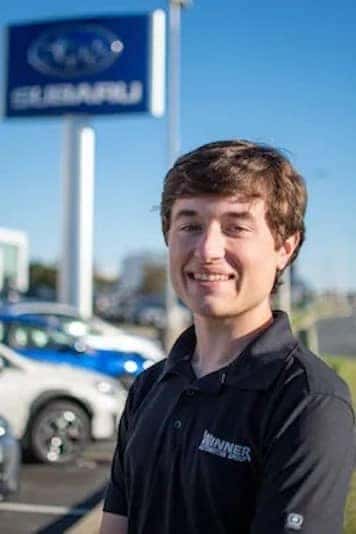 Noah Foster
Reviews
"Noah was wonderful! He was flexible when making the appointment. Noah was very knowledgeable about the Subaru and showed us so many features we had no idea about! I am so happy this service was offered! Very helpful."
"Noah was very good. He had way more knowledge than the salesperson. Also, since I drove the car for a couple of weeks, I had an overview of where things were, but I had a lot of questions, which Noah did a great job answering!"
"Noah was excellent! Well mannered, energetic with knowledge and patience. Great choice for a representative."
"I texted Noah after my visit and he quickly texted back an answer to my question. I love the fast responsiveness."
"Noah was fantastic, provided more information than I was able to retain. Will contact him again if I come across anything I need help with! Really appreciate he allowed me to move up our appointment time due to the impending snow storm."
"Without a doubt, buying this vehicle was the best decision I ever encountered in purchasing a vehicle. Everyone that I came in contact with at this dealership was far better than any of the others, and I have purchased many cars over the years. Everyone was professional, friendly and willing to answer any of my questions."