If you're looking to tone up your muscles while also getting in touch with your spiritual side, yoga is the perfect choice.
Right here in Rehoboth Beach, DE, we have tons of excellent yoga studios. But in terms of improving your mental and physical health, these three really stand out from the rest.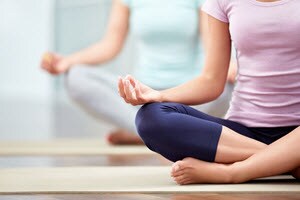 Dimitra Yoga
Community is key when it comes to getting in touch with your spiritual side. And at Dimitra Yoga, all students and teachers have the chance to work through their healing process together.
The Dimitra team understands just how tightly physical health, mental strength, and spiritual vitality are woven together. They can help you exercise each one through their great yoga classes and wellness services.
Namaste: Achieve inner peace through the highly meditative Yin Yoga class.
Involution Yoga
If you're looking to really get in touch with your true self, you'll have to look within. And the Involution Yoga studio is here to help you do just that.
Not only can you sign up for one of their great yoga classes, you can also book a massage or a teacher training session. That way, you can help spread the joy of yoga, too.
Namaste: If you're looking to build strength and flexibility, Vinyasa Flow is the perfect choice.
Rehoboth Beach Yoga
Differing from the other studios on this list, Rehoboth Beach Yoga focuses mainly on Svaroopa® Yoga. This newer form of yoga was created for deep tension release in the body and mind.
While this is a decent entry point for beginners, it's also the best choice for anyone who may be recovering from an injury. With all that spinal and muscle release, you'll work through all the kinks in no time.
Namaste: Embodyment® therapy is a mass release of core tension that you'll find in every Rehoboth Beach Yoga class.
Feeling Peaceful Yet?
After leaving these three studios, you'll be able to breathe a big sigh of relief. After all, no workout can release your tension quite like yoga can.
To learn more about the ever-changing class schedules of each studio, be sure to connect with them on social media!