For all that your mother has done for you, the least you can do in return is treat her to an amazing brunch this Mother's Day. Luckily, there's plenty of excellent eateries around the Dewey Beach, Delaware, area, including a few with some awesome brunch specials.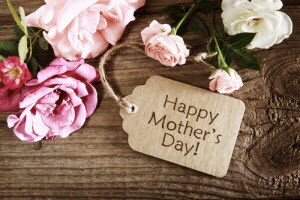 To help you choose your brunch destination this year, our team at Winner Subaru has put together this list of our three favorites. Take a look—we're sure moms will appreciate it!
Blue Moon
Since opening in 1981, Blue Moon has built up quite a reputation for providing some of the best entertainment in the area, seven days a week. Two blocks from the beach, the restaurant has established itself as a prime destination for music, theater, and game nights, all with an excellent menu to boot.
What to Eat: This Mother's Day, why not try a Maryland lump crab scramble with veggies, cheddar cheese, old bay seasoning, and potato hash.
What to Drink: Five dollar mimosas make for the perfect palate cleanser!
To view their full events calendar, visit the Blue Moon website today.
The Starboard
A longstanding Dewey treasure, The Starboard isn't just a local favorite. It's also garnered national acclaim for its delectable menu and nightly entertainment. Most recently, it's earned a Cornerstone Award from the Delaware Restaurant Association for its tremendous community involvement.
What to Eat: Treat yourself to the Starboard's most famous dish, their Eggs Delmarva. This dish includes perfectly poached eggs over a bed of lump crab meat, English muffins, old bay seasoning, and hollandaise.
What to Drink: The Bullshark is your mimosa alternative with champagne, a cocktail of fruit juices and berry vodkas, and a splash of Redbull.
Visit the Starboard on Facebook or Twitter to learn more about their menu.
Summer House
If y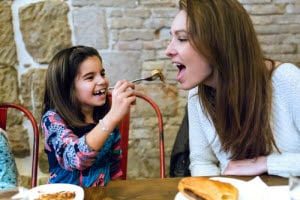 ou're looking for upscale décor with a more relaxed, beachy atmosphere, then the Summer House is the place for you. In addition to its expansive everyday menu, they also have a special Sunday Fun Day Brunch menu from 11:00 a.m. to 3:00 p.m.
What to Eat: To satisfy your sweet tooth, try the Crème Brûlée Hawiian French toast with pure maple syrup, whipped cream, Applewood bacon, and home fries.
What to Drink: Sunday Fun Day includes a Bloody Mary bar with bottomless drinks.
Connect with the Summer House on Twitter and Facebook to see what they've got cooking.
Show Mom a Little Love
If you want to remind Mom just how much you appreciate her this Mother's Day, there's no better way to do so than with a bit of quality time. Eat, drink, and be merry at any one of these three fantastic brunch spots.
If you're not sure which to choose, why not connect with them on social media for a bit more information? Let them sway your decision!