With Valentine's Day fast approaching, you may be wondering what to do for your Valentine this year. Whether you're planning an extravagant dinner date or a romantic night in, chocolate is surely a must-have. While there are many exceptional chocolatiers to choose from in Rehoboth Beach, DE, there are a few standouts that are guaranteed to make your sweetheart swoon.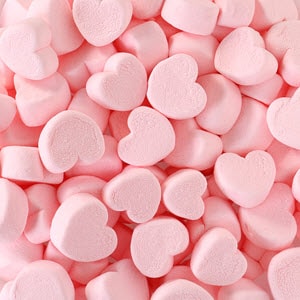 To give you a jumpstart on your Valentine's Day planning, our team at Winner Subaru have put together this list of our three favorite candy stores in Rehoboth Beach.
Candy Kitchen
As the oldest shop on our list, Candy Kitchen has been making scrumptious chocolates and salt water taffies since 1937. Originally a one-man operation, Sam Taustin began Candy Kitchen as a boardwalk shop where he could perfect his candy recipes. Since then, the business remains under family ownership, and still operates on Sam's core recipes.
The Candy Kitchen offers a selection of over two dozen types of fudge, and a wide assortment of gummies and fun novelty candies. You can also treat your Valentine to a pre-made gift basket or box if you can't decide on just one or two sweets.
Check out everything Candy Kitchen offers on their website, or say hi on Facebook or Twitter. If you'd like, you can also take a mouth-watering peak at their Instagram.
Kilwins
When Don and Katy Kilwin opened their candy shop in 1947, they had no idea how long it would stick around. They only knew they had a true passion for making chocolates and fudge, and that they wanted to share it with their community.
Today, Kilwins is still churning up some of the best candies and homemade ice creams in the area—a whopping 27 flavors, to be exact. Just within walking distance from Rehoboth Beach, this shop makes its candies and ice cream fresh daily, for all customers to come and see. In addition to chocolate, you can purchase toffee, caramel, candy apples, and much more.
Visit the Kilwins website to browse their collection of awesome Valentine's Day gift boxes, basket, and collectible tins. Or check out their Facebook to see their flavors of the week.
Snyder's Candy
It's a true testament to quality that Snyder's Candy has remained in the same location since opening in 1940. In the last seven decades, it's made a name for itself by offering a wide and sometimes unconventional assortment of candies, novelties, chocolate, and old-time fountain drinks.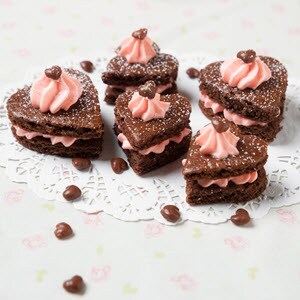 This Valentine's Day, you can use Snyder's as a one-stop shop. Not only can you buy boxes of chocolates for your sweetie (including delightful chocolate frogs and seashells), you can also purchase memorable novelty treats, stuffed animals, and games. No matter how old your Valentine is, they'll be tickled pink by the nostalgic gifts available at Snyder's.
You can view the full catalog of goods on their website, or speak to them directly on Facebook or Twitter.
Hungry Yet?
There's ample time left before Valentine's Day to plan your gift. Until then, why not sample the delicious candies found at all three of these Rehoboth Beach, DE, shops? You certainly won't regret treating yourself to a few delectable sweets.
After you've made your selections, be sure to connect with them on social media. Let them know what you thought of all their delicious candies. Who knows, your recommendation may help your friends and family plan their Valentine's Day, too!