On the long list of life's simple joys, many would rank chocolate near the top. No matter what kind of mood you're in or what kind of day you're having, a decadent piece of chocolate can only make things better. This is one of the reasons why every year the Harry K. Foundation hosts the Rehoboth Beach Chocolate Festival. After an afternoon of tasting the finest chocolates the area has to offer, you're bound to head home with a smile on your face.
How Did the Festival Begin?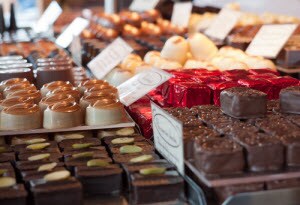 Back in 1990, members of the Downtown Business Committee were busy planning charity events for the coming year. One such event, a concert, was cancelled with little time to prepare another. Board members were left scratching their heads and had to think fast. What event could they plan to appease the entire community?
Unequivocally, chocolate was the answer. It was pure happenstance, but also a major success that has only gotten better in the 25 years since.
About the Harry K. Foundation
The chocolate festival is now in the trusted hands of the Harry K. Foundation. The mission of this organization is to end food insecurity in the Delaware area by filling the plates of children in need.
While most children have access to food in school, they may go hungry after, or on weekends and during summer vacations. This meager diet and lack of nutrition is proven to lead to poor academic performance and bad behavior - problems that can be eliminated with help from the Harry K. Foundation.
All proceeds from their Rehoboth Beach Chocolate Festival will go towards such programs as School Food Pantries, the Backpack Program, and the Baby Pantry.
This Year's Festival
At its core, the Rehoboth Beach Chocolate Festival is a fundraiser and is a totally delicious way to give back to those in need. However, it's also a chance to support local businesses and taste their product.
Numerous bakeries, chocolatiers, ice creameries, and confectioners of all manner will set up booths at the festival. Here, attendees can taste everything they have to offer and cast their vote for the very best treats. Competitive categories include brownies, cakes, cookies, and five more.
Where and when?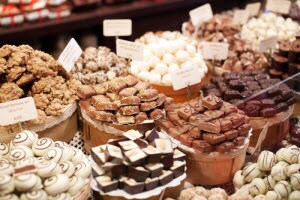 Saturday, March 18th at the Atlantic Sands. Tasting times will vary depending on the type of ticket you purchase, so be sure to choose your package wisely!
Where can I purchase tickets?
For your convenience, you can purchase tickets in one of three ways:
By calling (302) 226-0675.
By visiting the Harry K. Foundation at 313 South Boardwalk in Rehoboth Beach.
Can I do more to help this great cause?
Though it is not a pleasant thought, there are unfortunately too many children going hungry in the Rehoboth Beach area. If you'd like to donate more to this excellent cause, you can do so by visiting the Harry K. Foundation online.
Do Your Taste Buds a Favor
There are few things in life more delicious than a carefully crafted chocolate treat, but being able to bite into one and give back to your community at the same time? Now, that is an amazing feeling.
If you'd like to learn more about the 26th Annual Rehoboth Beach Chocolate Festival, you can visit the Harry K. Foundation online or RSVP to the event on Facebook!