Cinco de Mayo can be a pretty wild holiday if you do it right. And in the experienced opinion of our team at Winner Subaru, every great celebration begins with a full belly.
This year, don't just turn to your local fast food taco chain. Instead, treat yourself to some of the amazing, authentic restaurants near Dewey, Delaware.
El Azteca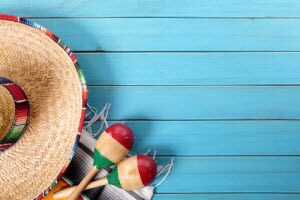 If you've got major appetite, then you're going to need to stop somewhere that doesn't skimp on the portions. El Azteca fits this bill perfectly. Not only that, but they have a pretty massive menu to boot.
No matter what your tastes may be, there's a place for you at El Azteca. The menu even includes a wide selection of vegetarian entrees.
Try It: Chimichangas are a staple of any traditional Mexican menu, and here they're extra savory.
Papa Grande's
Let's take a fresh, authentic Mexican menu and shake it up with a bit of modern American flair. That's how dinner at Papa Grande's is done.
Their treetop deck is one of the best outdoor dining spots in the entire area. Relax there during happy hour any day of the week with one of their famous agave crushes.
Try It: The short rib cheesesteak burritos are absolutely mouthwatering.
Que Pasa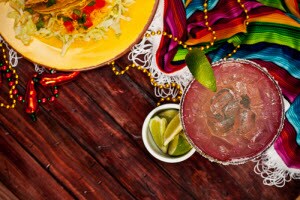 When you want beachside dining with an incredible view, Que Pasa is the perfect spot. Located right on the bay at Dewey Beach, you can soak up the sun and the salt while sipping on a delicious margarita.
Take a seat indoors or hunker down outside under the cantina. Either way, you ought to feel right at home.
Try It: The zesty shrimp fajitas are big enough to fill up both yourself and a friend.
It's Almost Party Time
We all know that Cinco de Mayo is a great day to celebrate. What better way to do so than with an authentic meal and a cool cocktail.
Check out the menus for all three of these restaurants on their websites. We're sure you won't be disappointed!