Finding the right restaurant can make all the difference. You could always stay home and cook or order out, but wouldn't you want to make a night of it by enjoying some great food that doesn't result in an extensive cleanup? To help plan your night out, we've compiled a list of the best restaurants in Rehoboth Beach, DE.
The Black Porch Café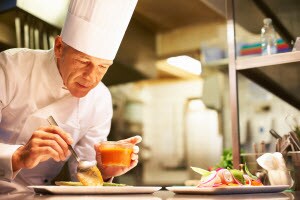 If you're looking for fresh food that's made in-house, you may want to swing by The Black Porch Café. Your taste buds will dance in ecstasy with the variety of different hand-crafted meals that are offered. You could sample some delicious and sophisticated entrees like the Tenderloin of Veal with veal Bolognese, English pea, linguini, and a thyme demi-glace. The Black Porch Café also offers a versatile wine menu you can choose from to complement the delicious cuisine.
The Cultured Pearl
The Cultured Pearl offers the best of both worlds with its Sushi Fusion menu. East meets West with your taste buds as you sample some of their delicious offerings. Start off with a Miso Surf Clam Soup, or even an Osaka Spicy Tuna Salad, then work your way down the list to find your stomach-filler. You could sink your teeth into the Prik Khing Pork, which is a pork tenderloin sautéed with green beans and red onion in a spicy Thai curry with cilantro, toasted coconut, and jasmine rice. If you're looking to sample a variety of dishes, you can get Sushi à la carte, or even sample an assortment of different edamame flavors.
Fins Fish House & Raw Bar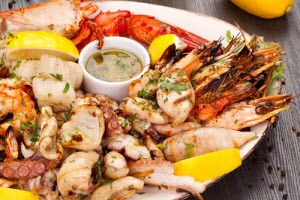 If you're a seafood fanatic, you'll love Fins Fish House & Raw Bar. This eatery offers an extensive assortment of different Oysters from all over the Atlantic, as well as classic appetizers like Clams Casino, Oysters Rockefeller, and Oyster Shooters. If you're more of a land lover, you could sample the Veal Osso Buco or the 6 oz. Center Cut Filet Mignon. Fins Fish House & Raw Bar even has a lengthy cocktail list so you can sample a wide variety of delicious flavors to help wash down your savory meal.
Henlopen City Oyster House
Henlopen City Oyster House uses locally sourced fruits, vegetables, and meats to provide their guests with authentic and local flavors of Delaware. They even offer local craft beer and micro brews so you can enjoy sipping on some quality beer while enjoying the flavors of King Crab Legs, Fried Day Boat Scallops, or the Coffee Spice Encrusted Duck Breast. This eatery offers a great happy hour every day from 3:00 PM to 5:00 PM.
Salt Air
If you're looking for high-quality, farm-to-fork food, you should visit Salt Air. This restaurant specializes in fresh ingredients, sustainable seafood, and organic meats and poultry. Start off with some Oven Roasted Maple Sriracha Wings or the Cheese Board before you work your way down to the more filling features. You could get Salt Air's Famous Shrimp Fry, or sample a farm favorite like the Sage Rubbed Pork Chop.
All these Rehoboth Beach restaurants offer great food, satisfying drinks, and a good time. Plan your perfect evening with any of these local eateries.