When you're looking for a beach getaway for the summer, or simply to enjoy the quiet off-season, why not do it in style by staying in a great Bed and Breakfast? Hotels can be stagnant and stuffy. They lack the personality and comforts that can make a difference with your vacations or weekend getaways. We scoured the entire Rehoboth Beach area, and came up with a list of the top five Bed and Breakfasts in town.
Bewitched & BEDazzled Bed & Breakfast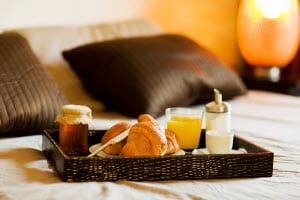 If you love movie memorabilia and 1960s pop culture, you'll love Bewitched & BEDazzled Bed & Breakfast in Rehoboth Beach. The Bewitched rooms pay homage to the classic TV show by providing period-authentic décor and furniture reminiscent of the beloved sitcom. The BEDazzled rooms give you a glimpse of classic Hollywood talents with the Humphrey Bogart room, the Judy Garland room, the Bette Davis room, and the Clark Gable room. Book your classic stay at Bewitched & BEDazzled.
Canalside Inn
Canalside Inn has several rooms designed to put you at ease the moment you put your bags down. Each room features a contemporary boutique style with a variety of amenities to help you enjoy your relaxing getaway. Each room features LCD flat screen TVs, free Wi Fi, and robes. You can even bring your pets with you to help make your stay more memorable.
Homestead Bed & Breakfast
The Homestead Bed & Breakfast offers four comfortable bedrooms you can stay in. The Garden Room, the Sea Glass Room, the Bay Breeze Room, and the Sunflower Room all offer a variety of comfort and amenities. If you're looking for a little more space, you could book the Cottage. Spread out on the king-sized bed or futon. The Cottage even features a private patio with a gas grill and lounge chairs.
Rehoboth Guest House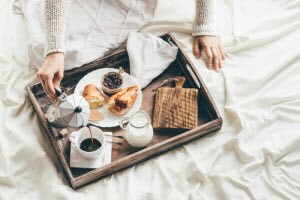 The Rehoboth Guest House has been one of the most popular Victorian Bed and Breakfasts in Rehoboth for more than 30 years. This luscious home features 14 different rooms all fitted with flat screen TVs, refrigerators, large windows, and comfortable mattresses. After your wonderful night of relaxation, welcome yourself to the delicious breakfast that's served between 8:00 AM and 10:00 AM.
The Royal Rose Inn Bed & Breakfast
The Royal Rose Inn Bed & Breakfast is a duplex beach cottage that was built in the 1920s. It features seven rooms with private baths, a sun deck, a large screened front porch, and a common room. Wake up in the morning to the scent of fresh brewed coffee and a buffet-style breakfast you can enjoy on the screened porch. The Royal Rose Inn is even a short walk away from Rehoboth Beach's greatest attractions like the Boardwalk, the beach, and a variety of shops and boutiques.
All these Bed and Breakfasts offer a comfortable getaway in stylish accommodations with a satisfying and nutritious breakfast every morning. Book your stay to relax in high style in Rehoboth Beach. You'll be glad you did.