Sometimes, you're not in a position to buy a car when you really need one. A lease deal can be an excellent solution then and has many advantages, especially if you're not planning on putting many miles on it. Many drivers in the Middletown, Odessa and Dover areas have already finalized satisfying lease deals, and you can too. Almost any kind of vehicle can be leased with some great deals attached, including the impressive Subaru brand.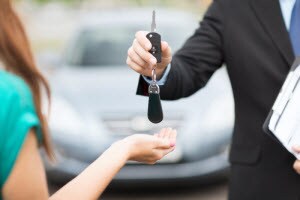 For the best Subaru lease deals in Delaware, look no further than Winner Subaru. Our exciting deals will have you behind the wheel of a Subaru in no time with special incentives and great rates few can compete with. Learn more about our lease deals in this helpful guide.
Subaru Lease Deals Near Dover DE
Subaru Lease Deals Near Lewes DE 
Subaru Lease Deals Near Odessa DE
The Leasing Process
Surprisingly, the whole leasing process isn't as tedious as you might think. It's more of a long-term rental than anything else. Instead of buying the car outright, you only have to offset the cost of the car's use. Cars will decrease in value as more miles are added to it. When you lease, you have to pay for the value lost for the miles you used rather than pay for the car's entire value.
You can enjoy quite a few advantages when you lease as opposed to buying. Technology is advancing faster than ever before, and cars become outdated faster and faster each year. When you buy a car, you might want to keep it for ten or so years to make sure you get its worth. When you lease, however, you're only expected to use the car for two or three years. Afterwards, you can get a new one that has all the latest tech inside. This also allows you to experience higher-end cars since leasing isn't anywhere near as expensive as buying.
Active Military Discount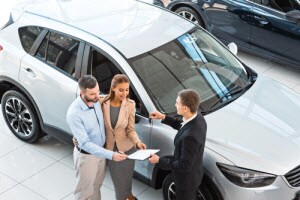 If you're an active duty member of the U.S. Air Force, Army, Marines, Navy, National Guard or Coast Guard, you can receive up to $3,300 off MSRP! At the very least, you'll be saving $1,300. The amount largely depends on which model you want and what accessories you want with it. This offer does not conflict with any zone or regional cash incentives, so don't let that stop you from taking advantage.
Recent College Graduate Program
For recent college graduates and even current students graduating soon, this program can help you immensely. We know that money is tight during and shortly after college, but you need a car to go to your fancy new job. We're happy to grant you with what you need, provided your lease is approved through Subaru Motors Finance. In addition to these serious discounts from standard pricing, qualified applicants are also eligible for other leasing or retail offers, so feel free to double up.
Visit Winner Subaru to Learn More
Here at Winner Subaru, our goal is to help you find the best Subaru lease deals in Delaware. Whether you want to lease or buy, our expert financial team stands ready to find the best solution that falls within your budget. We're not here to judge you, so don't hesitate to name your budgetary limits. We're here to help you, which is why we offer these leasing options. Remember Winner Subaru when you're looking for the best Subaru lease deals in Delaware. Visit us or call (888) 870-1079 today to learn more about our exciting deals!