Over the years, Subaru has defined itself as a leader in automotive safety, racking up tons of safety commendations and inventing excellent new technology. The 2017 Subaru Outback epitomizes this reputation.
When Middletown, Odessa, and Dover drivers get behind the wheel of this incredible crossover, they'll have access to some of the best safety features on the market. Check out this Subaru Outback safety features review by the team at Winner Subaru to see how.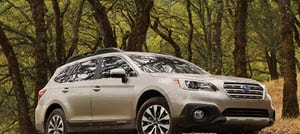 An Award-Winning Safety Structure
One of the reasons Subaru has become so renowned for its safety is because it is constantly innovating. The Subaru Outback's safety features are one-of-a-kind, and you won't find them anywhere else.
For instance, the Outback includes the unique BOXER® engine. Not only is the BOXER® powerful and highly efficient, it's also safe. With a flat shape and low center of gravity, the engine drops below the passenger cabin during an accident, protecting you from the force.
You'll also have a ring-shaped reinfo/rcement frame and Subaru symmetrical AWD. The streamlined design of both gives the Outback optimal cornering and handling capabilities.
Thanks to these features, the outback has earned both a 5-Star Overall Safety Rating from the National Highway Traffic Safety Administration, as well as a TOP SAFETY PICK+ from the Insurance Institute for Highway Safety.
Remarkable Handling Precision
To bolster your symmetrical AWD system, the Outback also comes equipped with X-MODE®. Another Subaru exclusive, X-MODE® heightens AWD engagement, reduces individual wheel-spin, and improves traction on low friction surfaces.
Thanks to these excellent features as well as the traction control system and vehicle dynamics control, the Subaru Outback is equipped to handle almost any road surface.
Throw active torque vectoring into the mix, and your crossover will handle roads with as much precision even when making sharp turns.
Need Some Assistance?
Perhaps the focal point of Subaru outback safety is the EyeSight® suite, which features a variety of highly intuitive collision-preventing features. This is achieved mainly through the use of advanced vehicle sensors and small cameras.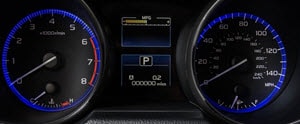 EyeSight® will literally keep an eye on the road for you. For instance, with the available lane-keep assist and departure warning, if the system notices you are drifting out of your lane at any time, it will promptly alert you and help correct your course.
Pre-collision braking is also in place to either lessen the impact of or prevent accidents all together. If it appears at any time that a collision is in imminent, EyeSight® will apply preemptive brakeforce.
Protection You Can Count On
For Middletown, Odessa, and Dover drivers who want the most protection possible, there's no better choice than the 2017 Subaru Outback. Not only does it include some of the most high-tech features around, it's rigid structure has been approved by some of the top safety administration in the country.
Get behind the wheel of one today at Winner Subaru by scheduling a test drive online!