There's plenty of reasons to love Smyrna, DE. However, the team at Winner Subaru is partial to the tremendous history that surrounds this city. With sights like Ivy Dale Farm and Duck Creek Village filling up the National Register of Historic Places, there seems to be a landmark around every corner.
Of course, history buffs aren't the only folks that will feel at home here. Any lover of the great outdoors will have a field day with the town's many nature attractions. On any given weekend, you could take a trip out to Blackbird State Forest for a fun, challenging hike!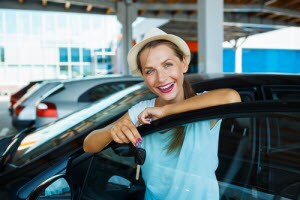 When you're good and hungry afterwards, you'll have plenty of restaurants to choose from, including local favorites such as the Bridge Way Family Restaurant and The Odd Fellows Café.
Our used car dealership near Smyrna, DE, doesn't want you to be without transportation to these great Smyrna sites. So, when the time comes, be sure to visit us for your next car.
Used Cars in Smyrna
We all tend to look for different things in a car. Some of us want horsepower, others want fuel economy. For the most part, though, there's a few qualities we can all agree take priority. For instance, we all want a car that's going to last.
Longevity is the very reason why some drivers might hesitate to buy a used vehicle. After all, the car already has a couple years and a few thousand miles on it. How much longer is it going to hold up for you?
As long as you're buying from the right used car dealership near Smyrna, DE, that car ought to last for many years to come.
A Selection to Satisfy All Drivers
While we do specialize in new Subaru vehicles, you won't be disappointed by the number of used and certified pre-owned vehicles we have on our lot. We don't think you'll have many complaints about the quality either!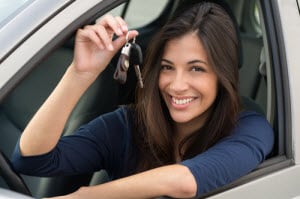 When a used car arrives at Winner Subaru, we put it through a rigorous vetting process before it makes it out onto our lot. Our service technicians are the first to see the vehicle, running it through a multi-point inspection and all required repairs.
If the vehicle is certified pre-owned, it'll be fixed with a limited warranty by the time it finishes inspection. That way, you'll have some extra peace of mind.
Car Financing Smyrna, DE
Our finance team is more than happy to walk you through the entire financing process. For some, this is the most stressful part of buying a car. With our team on your side, it should be no problem at all.
Even if you've struggled with your credit in the past, know that these experts have the skills to find the right solution for you. If there's a way to get you approved, they'll find it.
Start Shopping Today
If the time has come for your next vehicle, then let our used car dealer near Smyrna, DE, help. You can start from home by checking out our inventory online. When the time comes to take the next step, just contact the team at Winner Subaru. We're more than happy to help get you behind the wheel of your next car!