Tires aren't just one of the most important components of a car-they're also one of the most widely abused. Just think about the beating they take on a weekly basis. It's no wonder they can wear down so easily!
A worn-out tire can be a serious hazard here in the Dover area. Not to mention, it can really derail your plans, which is a shame considering how much there is to do around these towns.
Next time you're heading out to great local attractions like Dover Downs Casino, don't let a flat or warped tire ruin your entire night. With a bit of routine care and tire repair at Winner Subaru, you can prevent this from ever happening.
Is Winner Subaru The Most Reliable Tire Repair Near Me?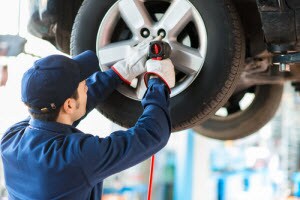 If you've visited our Subaru dealership before, then you may have taken notice of our state-of-the-art service center. This includes a dedicated tire shop where we match our customers with the highest quality tires for their vehicle.
The key to preventing these tires from wearing down too quickly is a bit of routine maintenance every now and then. Tire rotations and balances can go a long way towards ensuring longevity.
You can notice these issues at your own home by checking your tires' tread and pressure on a regular basis. Of course, most new Subaru vehicles come with a built-in tire pressure monitoring system, which will take care of some of that work for you.
Nevertheless, the road is full of surprises. You never know when you might hit a major pothole or run over a nail-anything that could damage your tires. When that happens, you're going to need reliable tire repair. Fortunately, we can help.
Our technicians are more than equipped to patch holes, fix up bent wheel wells, and more. Just make an appointment online or over the phone, and they'll have you in shortly.
Shop for New Tires Dover, DE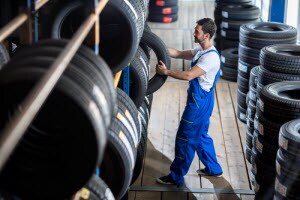 We've been known to fix up many kinds of problems, but in truth, if your tires are old, they may not be worth salvaging. In that case, we're more than happy to pair you up with a brand-new set of wheels.
You can shop for new tires in Dover, DE, either in person or on our website. We'll make sure your Subaru is outfitted with the right size and brand of tire. We'll even install them for you at the next available opportunity. Trust us, you'll be able to feel the difference in our genuine Subaru tires.
Find Tire Repair Near Me Now
When Dover drivers notice a problem with any of their tires, it's not something that can wait. Tires are an essential part of your vehicle and leaving them damaged, out of air, or unbalanced can pose a real risk on the road.
As soon as you notice a problem, be sure to contact Winner Subaru for tire repair. Schedule an appointment today!