Drivers throughout the Dover, Middletown, and Odessa areas know that one of the most common forms of maintenance is the oil change. Do you know what type of oil your vehicle needs? In this article, we'll educate drivers on oil. We'll discuss what oil does, why it need to be changed, and the differences between synthetic vs conventional oil. By reading this article, you'll learn a great deal about oil and why it's important to choose the best one for your vehicle.
What Oil Does
Oil is a necessary fluid for your vehicle's performance. Your engine is made up of hundreds of moving metal parts that are constantly rubbing against each other. When metal rubs on other metal, it results in friction and heat. Too much friction could result in overheating.
Your vehicle requires oil for multiple reasons. Oil helps lubricate these moving metal parts, allowing them to work flawlessly. Because oil is a lubricant, it helps absorb and disperse heat and lets the parts continue moving without the risk of creating friction. Oil also helps keep these parts clean when it's flowing through your engine.
Why Oil Needs to be Changed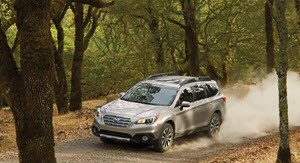 Oil is most effective when it's fresh. Oil starts out as a honey brown color, but after a few months and miles, it'll appear black and gritty. It gets dirty because it cleans off the crud from your metal parts. Over time, your oil will look like sludge. The oil filter is designed to pick up this debris, but like oil, your filter gets dirty and requires a change.
When oil gets dirty, it's time to change it. Dirty oil isn't as effective as clean oil. Not only does it reduce your vehicle's performance, but dirty oil can also have an effect on your fuel economy. The best bet is to keep up with an oil change to get the best results out of your vehicle.
The Differences Between Synthetic vs Conventional Oil
Drivers should be aware that there are two major types of oil: conventional oil and synthetic oil. Both oils are effective in helping your vehicle perform at its best. However, there are subtle differences that may surprise you.
Conventional oil is perfectly fine for your vehicle. However, it's made from more crude materials which break down over a period of time, resulting in an ineffective engine oil. Because it can break down easily, oil changes can occur more frequently.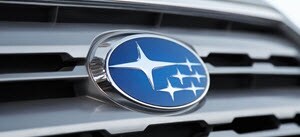 Synthetic oil was specifically designed to not only help your vehicle, but to last for a while. It doesn't break down as quickly as conventional oil. It performs perfectly with all temperatures and can even last up to three times as long as conventional oil. Most newer models vehicles are designed to take synthetic oil.
By reading this article, you learned about engine oil, how it works, and why it needs to be changed. You also learned about conventional oil vs synthetic oil. If you can't decide which type of oil is better for your car, contact us at Winner Subaru. We're always happy to help drivers in the Dover, Middletown, and Odessa areas. Ready for a service? Schedule your appointment online.