Have you ever wondered what kind of oil you should put into your car's engine? Many drivers in Dover, Middletown, and Odessa are not aware that there is more than one kind of engine oil, and that the kind you choose can have a huge impact on your car's performance and efficiency on the road. Cars that use the proper oil run more smoothly and use less gas, which can equal serious savings for you, since you'll spend less at the gas pump, and your car will experience a longer lifespan.
There's two main division of oil: synthetic and conventional. To help educate you on the difference between the two, our team at Winner Subaru has put together this quick, helpful guide, so you can choose the proper oil for your next oil change. Not sure if your car needs an oil change? Learn all about the signs your oil needs changing.
Conventional Motor Oil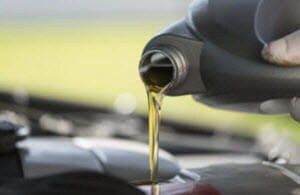 This oil is made from petroleum, which is extracted from the ground. It's then mixed with a variety of additives that allow it to reach the proper thickness, fluidity, breakdown resistance, and heat tolerance that allows it to keep your engine running flawlessly.
Conventional oil is typically less expensive than synthetic, and it's the preferred option for most older vehicles. For newer or high performance, cars, however, synthetic oil is preferred. Let's explore why.
Synthetic Motor Oil
These oils are created and tested in a laboratory setting to create the highest possible level of lubrication. Synthetic oils are resistant to extremely high levels of heat and friction, which makes them ideal for high performance engines that generate top heat levels.
High-quality cleaning and lubricating agents are designed to ensure engine longevity. Although this oil is more expensive than conventional oil, it's great for those who drive in stop and go traffic or live in climates with extreme temperature swings.
Synthetic vs Conventional: Which is the Best Option for Me?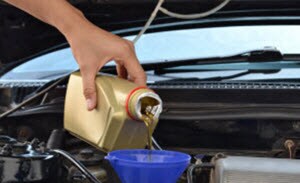 When you compare these two kinds of oil side by side, it might be easy to think that synthetic oil is better than conventional oil. The reality is that the right oil for you is the one that your vehicle prefers. Remember that using the wrong oil for your car can result in serious engine damage that can be very costly to repair, so be sure to do your research.
 You can discover the recommended oil to use by taking a look at your car's owner's manual. It should advise you properly on what to do, but if you're still unsure, it's always a good idea to speak with a mechanic you trust. Check out the Service Center at Winner Subaru to find a highly qualifies mechanic.
Schedule an Oil Change
If you need help with your oil choice or would like a professional oil change, contact the team at Winner Subaru. Our team of experts is highly trained to service any vehicle, and we can help you keep your car running smoothly for many more years to come. We can change your oil quickly and efficiently, so your engine will run smoothly and at maximum efficiency. Contact us to schedule an appointment, and we'll get you back on the streets of Dover, Middletown, and Odessa in no time.