Welcome to the Winner Subaru car review library. At our Subaru dealership, we know buying a car is a major decision that requires a lot of consideration and research. That's why we have these car reviews. They're free guides for our drivers in the Dover, Middletown, and Odessa areas to use to better understand the Subaru models on our lot.
Simply find the vehicle you're most interested in, click, and learn! These articles are helpful tools for you to learn about your favorite Subaru vehicles, and may even help you choose your next vehicle.
Additional Resources: 
How These Vehicle Reviews Can Help You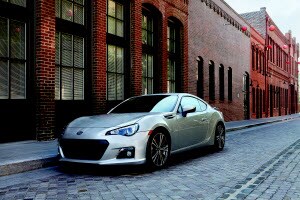 These articles feature important information about the Subaru models in our inventory. You'll learn a great deal about the engine abilities, comfort and convenience, and safety features. You may even learn about style, design, interior space, and technology features like the STARLINK™ multimedia system, which adds a lot to your driving experience.
Do I Need These Vehicle Reviews?
These vehicles aren't required reading, but they can be extremely helpful if you're shopping around for a new car. They simply educate you about Subaru models by discussing the key components and impressive features. These articles allow you to start crossing vehicles off your list of potential cars.
These car reviews also show you what's out there as far as current Subaru models. You may find that you'll learn about newer "infotainment" systems that offer a great degree of entertainment and convenience. Now that you've ready about these features, you may want them in your next vehicle.
Above everything else, these articles will prepare you for the test drive. When you get behind the wheel to test drive your preferred vehicle, you'll see all of the features that you read about. By reading these articles, you'll be fully prepared when you sit in the driver's seat.
If you need more information about the Subaru models on our lot, don't hesitate to call or contact us online at Winner Subaru, your trusted dealership in the Dover, Middletown, and Odessa area.