Choosing the right Subaru model can be hard. However, when each model includes several trim levels, all with their own distinct features and functions, the decision can truly seem daunting. To make things a little easier for our customers in the Middletown, Odessa, and Dover area, our team at Winner Subaru have compiled this useful library of trim level reviews.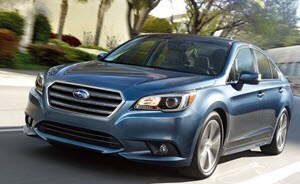 Several links are listed on this page. Simply find the one pertaining to your favorite Subaru model, and begin learning what benefits each trim level has to offer.

Subaru Crosstrek Trim Levels Review
Subaru Forester Trim Levels Review
Subaru Impreza Trim Levels Review
Subaru Legacy Trim Levels Review
Subaru Outback Trim Levels Review
What Can You Learn?
For each Subaru model, there are a few different trim levels. Each trim will bring new mechanical specifications, safety features, and interior styles.
Start by looking into the base trim for your preferred model. With this, you can learn what common threads bind each vehicle. For instance, the trims may share the same engine or same drivetrain. The higher the level you choose, though, the more features will be added to enhance these commonalities.
Technology is bound to change a lot between trims. Entertainment systems may become more advanced and include an expansive package of additional apps and audio. Safety technology will improve as well, offering you more intuitive features.
Interior and exterior styling will include a great deal of variation, too. Many base models will not include leather accents or heated seats, for instance, but these features may become standard in more advanced trim levels.
You probably already know what you're looking for in a vehicle. Read through these articles to discover which trim levels include the features you most desire.
Stay Informed
Cars are evolving at a rapid pace. Every year, you'll find newer technology, more intuitive safety features, and more efficient mechanics. By reading through these articles, you'll learn all about this cutting-edge technology while it's still fresh.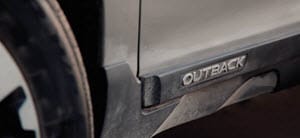 If you know exactly what you want and where to find it, you're bound to save yourself a lot of time when you finally visit a dealership. For some, shopping for cars can be a long and tiring process. But you'll already have enough knowledge to make an informed decision.
Learn More About Subaru Trim Levels
While there is plenty of useful information packed into these articles, you might still have a few questions. Customers in the Middletown, Odessa, and Dover shouldn't hesitate to call Winner Subaru to find the answers they need. Contact us today for more information!