When you're out on the road, things can get a bit unpredictable from time to time. You never know when there could be a tire blowout, some unexpected debris in your path, or another car swerving into your lane.
Awareness and quick reflexes can go a long way toward keeping yourself protected. But when Middletown, Odessa, and Dover drivers want the most safety, they'll need a little help from their car's cutting-edge features.

At Winner Subaru, we know exactly how high-tech these cars can be. And we've put together this helpful library of Subaru safety feature articles to show you, too.
Subaru Crosstrek Safety Features
Subaru Forester Safety Features

Subaru Impreza Safety Features
Subaru Outback Safety Features
A Car That Can Do Some of the Thinking for You
With only two eyes and ears, it's impossible to keep track of every little thing happening on the road around you, especially when there are blind spots and so many unforeseen elements to contend with.
Luckily, Subaru cars come with features like Subaru EyeSight® and STARLINK™ Safety, which can monitor the road around you. With these features, a host of sensors and cameras are employed to monitor following distances and vehicle proximities.
Of course, these aren't the only safety features available in your vehicle. You'll also have access to the exclusive Subaru Symmetrical All-Wheel Drive and protective BOXER® engine.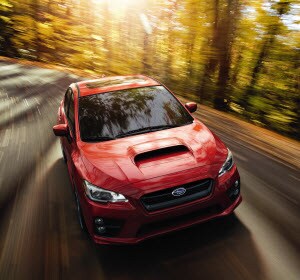 If you'd like to know which features your favorite Subaru model is equipped with, simply click on the corresponding link found on this page. You'll be an expert in no time.
We Have Everything You Need in Stock
For as impressive as these vehicles may sound on paper, they're even more impressive in person. To understand just how capable these features are, you're going to have to test them for yourself.
We currently have all your favorite new, used, and certified pre-owned Subaru models in stock. Come check them out in person, and we'll be sure to give you a crash course in performance.
Have More Questions?
While reading through this library of Subaru safety features is the perfect starting point for any inquiring Middletown, Odessa, and Dover driver, you may have a few more questions afterwards. If so, don't hesitate to call the Winner Subaru team or contact us online. We're here to keep you informed!