If you're interested in visiting a coastal city with a great deal of charm, then your best choice is Rehoboth Beach, DE. Nestled on the Atlantic Ocean, Rehoboth Beach was founded in the late 1800s as a Methodist meeting camp. Since that time, it has grown into one of the most popular resort towns in Delaware, providing a relaxing environment that is an ideal spot for a beach vacation. 
During your stay in Rehoboth Beach, there are several ways you can have fun. For example, you can take a stroll along the boardwalk, and enjoy the shops and restaurants along the way. You may also enjoy spending an afternoon outdoors at the Delaware Seashore State Park. 
However you decide to have fun in Rehoboth Beach, you need a dependable vehicle like a Subaru, which means finding a lease deal. Find out why your best option for finding a Subaru lease near Rehoboth Beach, DE is Winner Subaru and learn about our exciting inventory of vehicles.
Subaru Lease Deals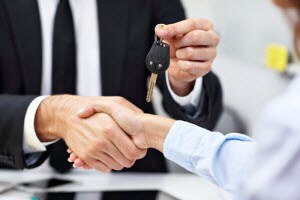 If you've been thinking about leasing a Subaru vehicle to help you get around cities in Delaware like Odessa, Dover and Middletown, you need to be certain that both your Subaru lease deal and your vehicle come from a dependable dealership. At Winner Subaru, we understand how important it is to have a dependable leased vehicle, which is why our team is here to help you in whatever way that you need. 
When you visit us, you'll be able to lease some of the most popular Subaru vehicles available today. Our inventory features Foresters, Outbacks, Imprezas and much, much more. Whether you're interested in leasing a new or pre-owned model, you'll find your perfect match by shopping with Winner Subaru.
Working with Our Team
While there are a variety of reasons to visit our dealership for a Subaru lease near Rehoboth Beach, DE, the one that matters is being able to find your next vehicle with the help of our high-quality staff. Our employees are enthusiastic about serving you, and are ready and waiting to provide a fantastic car buying experience. 
First, the Winner Subaru sales team can take you around our lot and tell you about a few of our best vehicles, including high-end models that are ideal for leasing. Next, if you know which Subaru you're interested in driving, you can have a discussion with our financing department about your leasing options and the terms that meet your needs. Lastly, to keep your vehicle running until the end of your lease, you can schedule maintenance from our service and parts department. 
Our team can't wait to serve you. Visit us today and start the search for your next vehicle.
Find a Subaru Lease near Rehoboth Beach, DE
Leasing a vehicle can be a great choice when you're ready to drive a high-quality model, and as you now know, your best choice for a Subaru lease near Rehoboth Beach, DE is Winner Subaru. We are proud to offer dependable vehicles and affordable leases to consumers from towns like Odessa, Middletown and Dover, and would be honored to assist you. Stop by today, and take a look at our irresistible new and pre-owned models!