The home of just over 3,000 people year round, Lewes, DE, is one of the most important towns in the Cape Region of Delaware and is considered part of the Salisbury metro area. If you want to talk about history, Lewes is the First Town in the First State. It was founded in 1631, and though that original colony didn't last long, by the late 1600s it was a thriving community.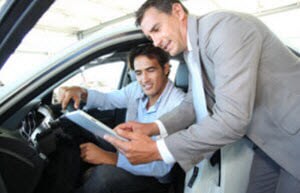 Today, Lewes is a tourism hub along with neighboring Rehoboth Beach, and is known as a picturesque oceanside town that is a friendly and beautiful place to live. To get around to historic locales like Zwaanendael Park and Museum, or grab a bite at the Surfing Crab, Irish Eyes Pub, or the Crooked Hammock Brewery, residents need a great Subaru car or SUV. Discover why residents know Winner Subaru is your one-stop resource for the best incentives, specials, rates and overall Subaru lease deals near Lewes, DE.
Subaru Lease Deals near Lewes, DE
When you set out to pick up a new car, the first question you face is whether to buy or lease. In truth, while buying a new Subaru is an exciting thing, Subaru lease deals near Lewes, DE, have a lot to offer as well. When you lease, you can get a new vehicle every few years and never have to worry about major repair risks or costs. You can get much lower monthly payments, often able to get into double the car for half the cost.
Leasing has many advantages and also allows you to try out a vehicle before you commit to buying. When you lease, you get the car for a few years, and at the end of it, if you like it, you can always buy it out and keep it! You can also enter into a new lease deal, or you can simply walk away. Of course, we at Winner Subaru are confident that you won't walk away.
Winner Subaru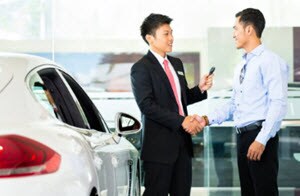 At Winner Subaru, we make it a point not to lose customers, but to build relationships that will last a lifetime. Of course, offering outstanding Subaru vehicles makes that easier, since we firmly believe in and are passionate about the fact that Subaru makes some of the best cars and sport utility vehicles on the market today. Our approach goes beyond that, however. We seek to offer the very best customer service from the moment you walk into our dealership near Lewes. With us you'll get generous lease deals, utmost respect, and teamwork every step of the way.
It all starts with an unmatched selection of Subaru vehicles on our lot. You can select your favorite by browsing our inventory in person or online. Test drive any and all the vehicles you want. When you've decided, then move on to great rates, deals, incentives and offers for your lease deal. Get a payment plan that will make you happy.
For the entire term of your lease, our certified Subaru service center will be here to take care of your maintenance and repair needs, keeping you going from day one to month 36 and beyond. Then, do it all over again! Stop into Winner Subaru and find out how we can give you the best Subaru lease deals near Lewes, DE, today.