Rehoboth Beach is one of the most famous beaches in the world. It's also, however, just a wonderful place to live and work. Though it's only home to just over 1,300 people year round, the population booms to over 25,000 in vacation months, and it's a part of the Cape Region's rapid growth. It's a region with deep history, and evidence of native inhabitants has been found as far back as 10,000 years, with Europeans first settling the area in the 17th century.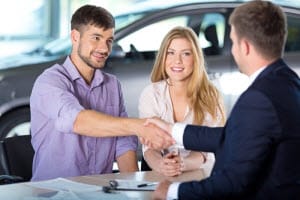 Obviously, the Rehoboth beach itself and its Funland Them Park on the boardwalk are the largest attraction in the area, but locals also love to visit the nearby outlet mall, the Junction and Breakwater Trial, the Dogfish Head brew pub, and Jungle Jim's. This, of course, requires a great Subaru vehicle. Learn why locals consider Winner Subaru as the best source in the region for great deals and incentives with Subaru financing near Rehoboth Beach, DE.
Subaru Financing near Rehoboth Beach, DE
If you're looking for the best deals in Subaru financing near Rehoboth Beach, DE, Winner Subaru is your one-stop-shop. We conduct all of our business dealings with respect, honesty and passion, more so than any other dealer out there. From the time you come into our showroom you'll be treated like a close friend, an honored guest, even like family. Our core values are teamwork, respect and generosity, and we strive at all levels to embody these ideals.
 We care deeply about every customer that walks into our dealership, and we're here to build a partnership and relationship with you that will last for many years, from your first Subaru purchase to your next and the one after that. Our customer service representatives and finance experts have many decades of combined experience under their belts, and are the most passionate Subaru professionals you'll find.
Winner Subaru Financing
What kind of Subaru car or SUV do you need to get around Rehoboth Beach? Is it a Legacy? A Forester? What about the Impreza, Outback or Crosstrek? Whatever your ideal Subaru vehicle might be, we have them all, from sleek sport coupes to practical sedans, to outstanding crossover sport utility vehicles. Choose from our unmatched selection of vehicles and take all the time you need to conduct test drives and examine the vehicles you like.
Then, secure financing that you can trust. Even if you have credit problems, our team is there to get your back. In fact, we have special experience with bad-credit loans. We also have great deals and special incentives for military veterans, recent college graduates and more. We'll get you a payment plan that will leave you feeling confident as you drive your new car. We have a broad network of trustworthy lenders all across the region who are here to help us, to help you get the very best possible interest rates.
We conduct our financing just like we conduct all of our business, with generosity, respect and teamwork at all levels. If you're looking for the best Subaru financing near Rehoboth Beach, DE, you can't do better than Winner Subaru. Stop in or contact us to get started today.