Long Neck, Delaware, is a relatively new town that's already starting to attract many people for an ideal summer vacation. Whether you want to head down to soak up the sun and the tranquility, or you're trying to test your game at the Baywood Greens Golf Course, Long Neck is a great getaway. To get to and from the quiet community, you'll need a set of wheels you can rely on. Don't worry; Winner Subaru has you covered.
Our Online Inventory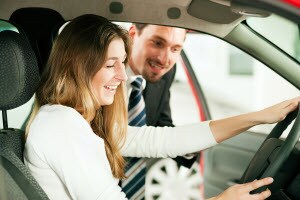 Although we're a Subaru dealer near Long Neck, you don't have to cut your getaway short just to see what we have in stock. You can sit back and relax while you browse our online inventory. On our website, you can easily check out models like the spacious Subaru Forester, the efficient Subaru Impreza, or the stylish and sophisticated Subaru Legacy. Those are just a few of the many models that are currently in our inventory.
Free Research Tools
As a Subaru dealer near Long Neck, we understand that buying a car is a major decision. We want you to be fully prepared to make that decision. That's why we have a library of research tools you can freely use to help make the most informed decision possible.
Our vehicle reviews introduce you to your favorite Subaru models. You'll learn a great deal about their engine performance, style, amenities, and safety. Our vehicle comparisons give you a better idea of how your favorite Subaru models stack up against the competition by placing them side by side. You'll learn about the many advantages that Subaru models have over other vehicles.
Friendly and Knowledgeable Sales Team
One of the most important factors to consider when looking for a Subaru dealer near Long Neck is great customer service. We try to make the car buying experience a memorable one by not only showing you a good time, but also providing the necessary information and assistance to help you make the best decision possible toward your next car. A member of our team will gladly show you around our lot and showroom to give you a better idea of what we have in our inventory.
When you come across a model that piques your interests, we'll help you take the next step by putting you right in the driver's seat. During your test drive, you'll get to see the impressive handling. You'll also catch a glimpse of the interior features you read about in our vehicle reviews and comparisons. By the time you return to our dealership, you'll know if you have a "Winner." As a Subaru dealer near Long Neck, nothing could make us happier than knowing you've found the car that's right for you.
At Winner Subaru, we're more than happy to help drivers from Long Neck, Delaware, find their next car. Contact us today for more information!