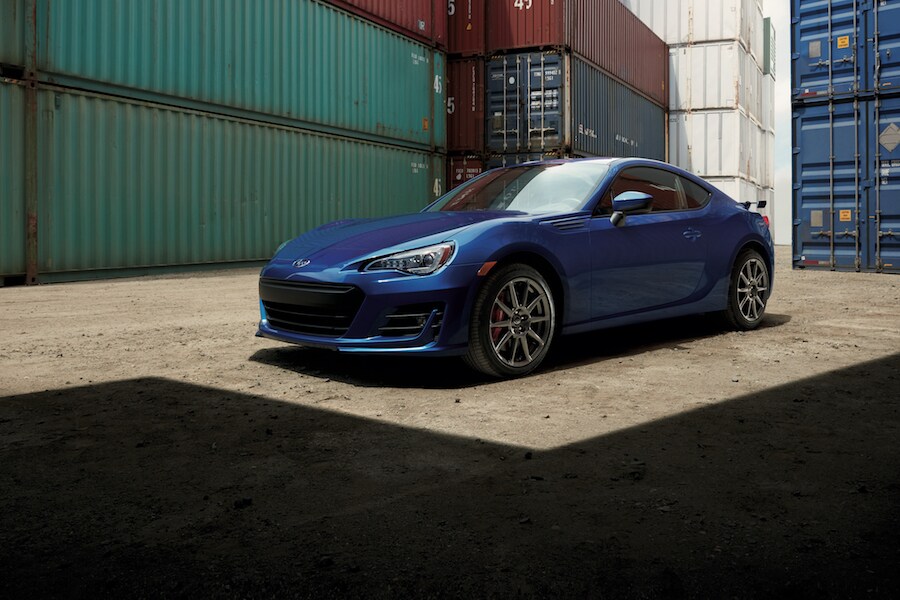 Are your Middletown, Odessa, and Dover area drives needing a bit of a boost? Are you on the lookout for a quality sports car with formidable performance capabilities? We here at Winner Subaru would like to direct your attention to the 2018 Subaru BRZ. Below is a brief overview of a few of its more notable specs. Read on to learn all about what it has to offer, and contact our sales team with any questions today.  

Engine and Performance Details
The 2018 Subaru BRZ promises to deliver a high-powered and intuitive driving experience from start to finish. To show you this sports car means business, let's start with a look at what it has under the hood. It's equipped with a 2.0-liter, Subaru BOXER®, four-cylinder engine. This impressive machine produces a commanding 205 horsepower along with 156 lb-ft of torque.
The BRZ comes standard with a fully synchronized six-speed manual transmission to provide you with plenty of control. With the available six-speed automatic transmission, the engine is able to generate a maximum of 200 horsepower and 151 lb-ft of torque. The Subaru BRZ is also available with steering wheel paddle shifters that give you an even more intuitive driving experience.
2018 Subaru BRZ Specs: Exterior Dimensions
The size alone of this standout of a sports car is another chief benefit. The BRZ has a wheelbase that measures at 101.2 inches, and a track width of 59.8 inches in the front and 60.6 inches in the rear.
Its overall length comes to 166.7 inches, its width is 69.9 inches, and it has a height of 52 inches. The overall compact stature of the Subaru BRZ means it gives you the advantage of improved cornering and maneuvering abilities when taking on those narrow city streets. The BRZ also has a curb weight of 2,789 pounds and an accommodating ground clearance of 4.9 inches.  
Interior Measurements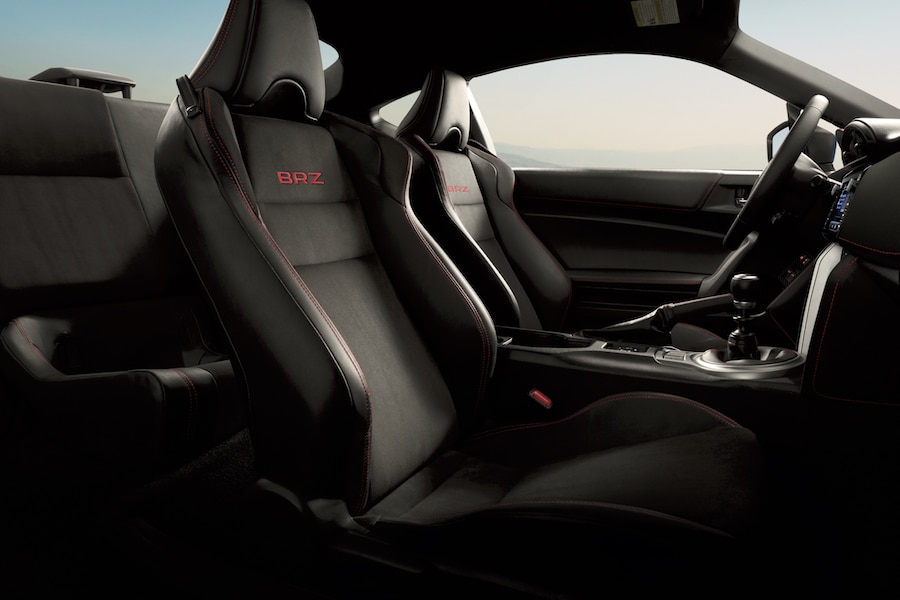 When you take a seat inside the Subaru BRZ cabin, you'll find that the interior is just as impressive. In terms of cargo volume, it offers an obliging 6.9 cubic feet while providing everyone on board with a spacious passenger volume that comes to 76.5 cubic feet.

No matter where they're seated, each passenger has the opportunity to enjoy a comfortable ride. For instance, you and your front seat passenger have 37.1 inches of headroom, 55.4 inches of shoulder room, and 41.9 inches of legroom. The folks in the backseat have it just as good with headroom that measures at 35 inches, shoulder room that equates to an abundance of wiggle-room at 51.7 inches, and 29.9 inches of legroom.
For even more comfort, the Subaru BRZ is available with heated front seats, along with a leather-wrapped steering wheel and shifter handle.
Get a Feel for the 2018 Subaru BRZ
As these 2018 Subaru BRZ Specs show, this sports car has the potential to be quite a force out on those Middletown, Odessa, and Dover roads. To experience it firsthand, contact Winner Subaru today to schedule your test drive.