If you're familiar with Subaru at all, then you've probably heard a thing or two about their patented BOXER® engine. When so many other car brands tout their own special engine, is the BOXER® all that special?
Since this engine pulls no punches, neither will we. The answer to that questions is, unequivocally, yes.
Our team at Winner Subaru is going to show all Middletown, Odessa, and Dover drivers why the Subaru BOXER® Engine is like no other.
What is the Subaru BOXER® Engine?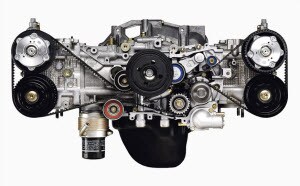 When other car brands designed their signature engine, they tend to only to throw a couple enhancements into the standard model and call it a day. Subaru, a longtime leader in vehicle innovation, was not content to do that.
Instead, they came up with an entirely new design, something uniquely powerful: the BOXER®.
So, how does the BOXER® get its name? It's all in the shape. The engine is flat, with pistons facing away from each other in a 180-degree symmetrical layout around the crankshaft. When these pistons move, they do so horizontally-like a boxer throwing punches.
The BOXER® is shorter in length, lighter, lower set, and has an all-around lower center of gravity. As a matter of fact, the height of the gravitational center rivals that of a sports car. Unsurprising, considering how this engine performs…
Numerous Subaru BOXER® Engine Benefits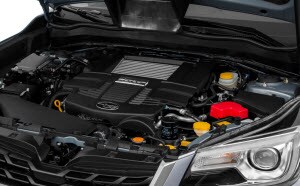 Speaking of performance, this engine feels and drives power in a way that is totally unique. You're not going to be able to find BOXER® quality performance just anywhere. These are some of our favorite benefits.
Heightened Fuel Efficiency: Due to its flat layout, all thte power from the engine is able to flow directly into the transmission, cutting out inefficiencies along the way. Naturally, your fuel consumption goes way down.
Impressive Acceleration: The pistons in the BOXER® have the freedom to move separately from each other at any speed. This independence gives engine response a major boost.
Quiet & Controlled: The flat design and horizontal energy movement not only adds control to the engine, but it also cuts down on vibrations, making for an extra quiet and smooth drive.
Even More Safety: The engine's low center of gravity doesn't just increase balance. It also ensures that in the event of a collision, your engine will drop below the passenger cabin, keeping you safe from undue harm.
Experience This Knockout for Yourself
From the design to the many benefits its produces, there's truly no other engine like the Subaru BOXER®. To understand just how powerful it is, Middletown, Odessa, and Dover drivers will have to rev it up for themselves.