The oil change is such a simple bit of maintenance that it's easy to forget just how important it is. Oil is literally the lifeblood of your vehicle, and without it, you're not going anywhere. So, when you find yourself asking, "where can I find an oil change near me?", you need to know where to go. 
To help our Middletown, Odessa, and Dover drivers spot when things go south, the team at Winner Subaru is going to paint a little portrait of a car in need of an oil change.
Subaru Dashboard Lights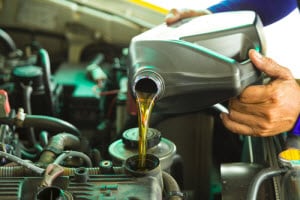 It's early in the a.m. and you're up with the sun, a little bleary-eyed and juggling your coffee. The last thing you want to see as you fire up the engine is one of those pesky little dashboard lights.
But, hey-it's just the oil change light. No big deal, right? It's something that can wait until later, maybe after work.
Of course, "later" turns until tomorrow, and then the next day, and the day after, and… well, you get it.
Knock-Knock
The presence of that innocently glowing oil can on your dash has seemingly faded into the background of your everyday life. You don't even notice it most days. It's another morning on your way to work, another cup of coffee, and something's a little off.
Your car is knocking as you drive. What could that be? It sounds like it's coming from under the hood. Metal on metal, maybe? (Hint: it is.)
Suddenly, that dashboard light makes itself known again.
Car Smells
Of course, you live a busy and fast-paced life. It's easy to turn up the radio and ignore whatever that knocking is. The sudden car smells that's permeated your cabin, on the other hand? It's a little hard to tune out.
It's acrid. It's heavy. It's giving you a headache. Still, you figure there isn't much you can do about it now. You'll just give the mechanic a call on your way home from work.
Quit Blowing Smoke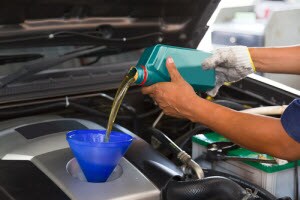 So, the end of the day comes, and you're tired. The smell is still there. The radio barely masks that sound, and the dashboard lights won't quit. But you can almost ignore it all-almost.
Then, that black cloud comes out of your exhaust.
At this point, something's really got to be wrong. Something might even be burning, for all you know. You pull over and pop the hood.
Dipstick is as Dipstick Does
It hits you all at once. That dashboard light! Why didn't you heed its warning the first time? Now, you're stuck on the side of the road and ill-mannered teenagers are laughing at you as they drive past in their lemons.
You pull out the dipstick, wipe it down, and stick it back in. When you pull it out again, you see the oil isn't just severely low, but it's also as black as that exhaust smoke. Never a good sign.
Healthy oil is amber. Old oil filled with grime and contaminants? Black. And it's ready to seize your engine. It's time you ask yourself, "where can I find an oil change near me?"
Listen to Your Lights the First Time
Look, you're no dipstick. You're just busy. Here at Winner Subaru, oil changes are easy and fast. We'll have your car back to you before you know it.
There's no reason why any Dover driver needs to let bad oil wreck their car. Contact our team today to schedule your oil change!