There's no regular service your car needs more than an oil change. To run smoothly and remain in pristine condition, an oil change is a must. Failing to get regular oil changes could result in expensive problems such as engine failure, which can be easily avoided by simply scheduling regular oil changes.
It's crucial to have clean engine oil in your car; so it can run smoothly for years, serving you on all your drives around Dover.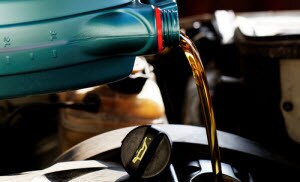 Are you wondering, where can I get an oil change near me? The service center at Winner Subaru is equipped to handle all your car service needs, from simple oil changes to complicated transmission repairs. Contact us today to schedule your service appointment.
How to Check if Your Car Needs an Oil Change
There are many ways to tell if your engine needs an oil change. Most mechanics recommend using at least two methods to check whether your oil needs to be replaced. If your vehicle's "Change Engine Oil" dashboard light illuminates-typically, it looks like a leaking oil can-that's a clear sign you'll need to get your oil changed as the proper amount of time or mileage has passed since your last oil change.
Use the Dipstick
Another simple way to determine whether your oil needs to be changed is to locate the dipstick under the hood of your car and check the level and color of the oil. Using the dipstick, you'll be able to assess the color of the oil. Oil that is dry or dark in color likely isn't functioning properly as it's dirty or completely used up. In that case, schedule an oil change immediately.
Signs You Need an Oil Change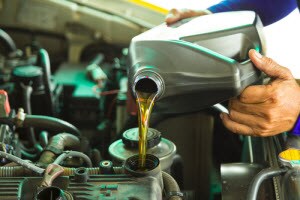 Other signs you need an oil change are strange noises coming from under the hood or an oil smell in the cabin, which could mean that your engine is burning oil. Visible smoke being emitted from your car's exhaust pipe is a sign that there could be an oil leak in your engine.
You'll want to have a professional check out all the systems under the hood if you experience any of these issues, so they can determine exactly what is causing the problem. Many associated issues with these symptoms can lead to serious car damage if you don't get them repaired right away, so don't ignore the warning signs of trouble.
Schedule an Oil Change in Dover, DE
If you notice any signs of trouble under the hood, or if your oil change light has come on, it's time to contact a reputable mechanic to have your car inspected. The service center at our dealership can handle your problem quickly so you can get back behind the wheel.
Contact the team of experts at Winner Subaru to schedule a maintenance appointment or to ask any questions you may have about your vehicle. We want your car to serve you for years to come on all your drives around Dover.