There's nothing like the feeling of driving through Dover, Middletown, and Odessa in a new car. However, with so many options to consider, how can you decide which model is truly perfect for you?
To help you find your ideal new vehicle, take a look at your ultimate new car checklist by Winner Subaru. With this handy guide, you'll be able to find the automobile that has everything you need and drive off into the sunset in a snap.
View our new Subaru inventory online!
Features and Technologies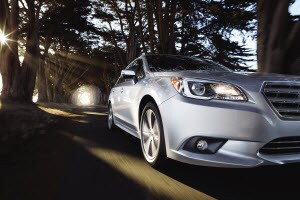 When you're looking for a new car, the first thing you need to consider is its features. Does it have the entertainment amenities you want and the convenience technologies you need? What about dependable safety features that'll keep you and your family safe when you're traveling?
If so, great! If not, you may want to reconsider your options.
Exterior Design and Structure
Exterior design is more than just color (though, that is still important in your new car search). To make sure you select the best vehicle for your specific needs, take some time to look at its body and size.
If you work in the city, a car with a compact body would be perfect for getting around those city streets. If you want something that can tow heavy cargo, trucks and SUVs have a durable structure that make it easy to tow all the cargo you need.
Cargo Capacity
Speaking of cargo, you want to make sure the vehicle you choose has all the space you need. For those thinking about driving home in a sedan, just pop the trunk open and look inside.
Those who want an SUV should look at the cargo capacity behind the front and rear seats. That way, you can get a better idea of just how much stuff you'll be able to fit inside.
Seating and Overall Comfort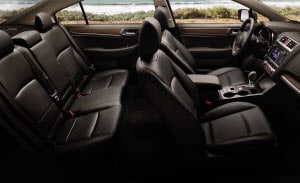 You want to be comfortable cruising around town, right? If so, take a seat behind the wheel. Does the seat feel supportive enough to ensure comfort during those long road trips? Can it be adjusted to your specific configurations?
Plus, you should test the comfort levels of all the other seats because your passengers should be comfortable when they need a ride, too.
Performance
Finally, make sure you test drive the car you want and pay attention to its performance. No matter if you're looking for a powerful, capable, or efficient car, a test drive is the best way to see if the vehicle you want can provide the performance you need.
It doesn't hurt to look at its standard and available performance options, as well, to help you decide if it's the right car for you.
Drive Home in Your Next New Car Now
There's a lot that goes into finding your dream car, and this handy new car checklist can make your search easier! So, consult this checklist, and you'll be driving home in your perfect new car in no time.
If you're ready to start your shopping experience, visit Winner Subaru near Dover, Middletown, and Odessa to view our inventory and schedule your test drive today!