Subarus are excellent vehicles. They're packed with some incredible safety features, innovative engine enhancements, and plenty of great technology. But, they're also changing at a rapid pace.
When many of our Dover customers come to the Winner Subaru team, they tell us they want the latest and greatest. And one of the best ways to stay up to date on Subaru is through a lease. Learn about the leasing advantages below.
How Does Leasing Work?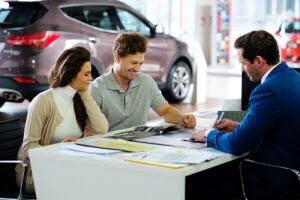 The leasing process is simpler than you might imagine. To put it all in layman's terms, just think of it sort of as a long-term rental, where the bank is the owner.
The car is in your possession for two or three years (more or less, depending on your preference); during that time, you're expected to care for it like a rental. That means you can only put a certain number of miles on it, and need to be conscious of wear and tear.
When it comes to payments, you're not paying the car's full price. You're only responsible for the cost of depreciation that takes place during your lease period. So, naturally, your monthly payments are going to be less expensive.
There's Plenty of Leasing Advantages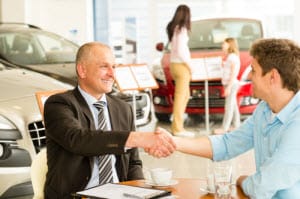 As far as leasing benefits go, price is really only the bottom line, but it's a big one. Over time, that reduced payment plan can save you tons of money in comparison to buying new. And to boot, you might not even have an initial down payment or sales tax! However, there's far more advantages than this...
You'll always have something new. With technology developing so quickly, your car's gadgets can grow outdated in just a few years' time. Fortunately, your lease period will be up long before the obsolescence hits. Before you know it, you'll be back behind the wheel of something brand spanking new.
You can drive a much fancier model than you might otherwise be able to afford. When buying, you might be hesitant to spring for the highest trim level of your favorite Subaru, just because of price. But when leasing, that shouldn't be a worry.
You can expect a warranty. It's no coincidence that the standard leasing period is about the same length as your typical warranty. That means you'll be reaping that extra coverage the whole time you have the car.
Trading in isn't a hassle. Contrary to getting rid of a purchased car, trading up for a new lease is easy as pie. Especially here at Winner Subaru, where our staff will take care of all the work for you!
Stop into Our Finance Department to Learn More
Dover drivers will find no end to the benefits when leasing their next Subaru. And it's made even easier when you're leasing with the expert financiers here at Winner Subaru.
Want to learn more? Stop into the dealership today, and you can sit down with a member of our team. They'll have you behind the wheel of a new lease before you know it! Shop our current lease specials online today.