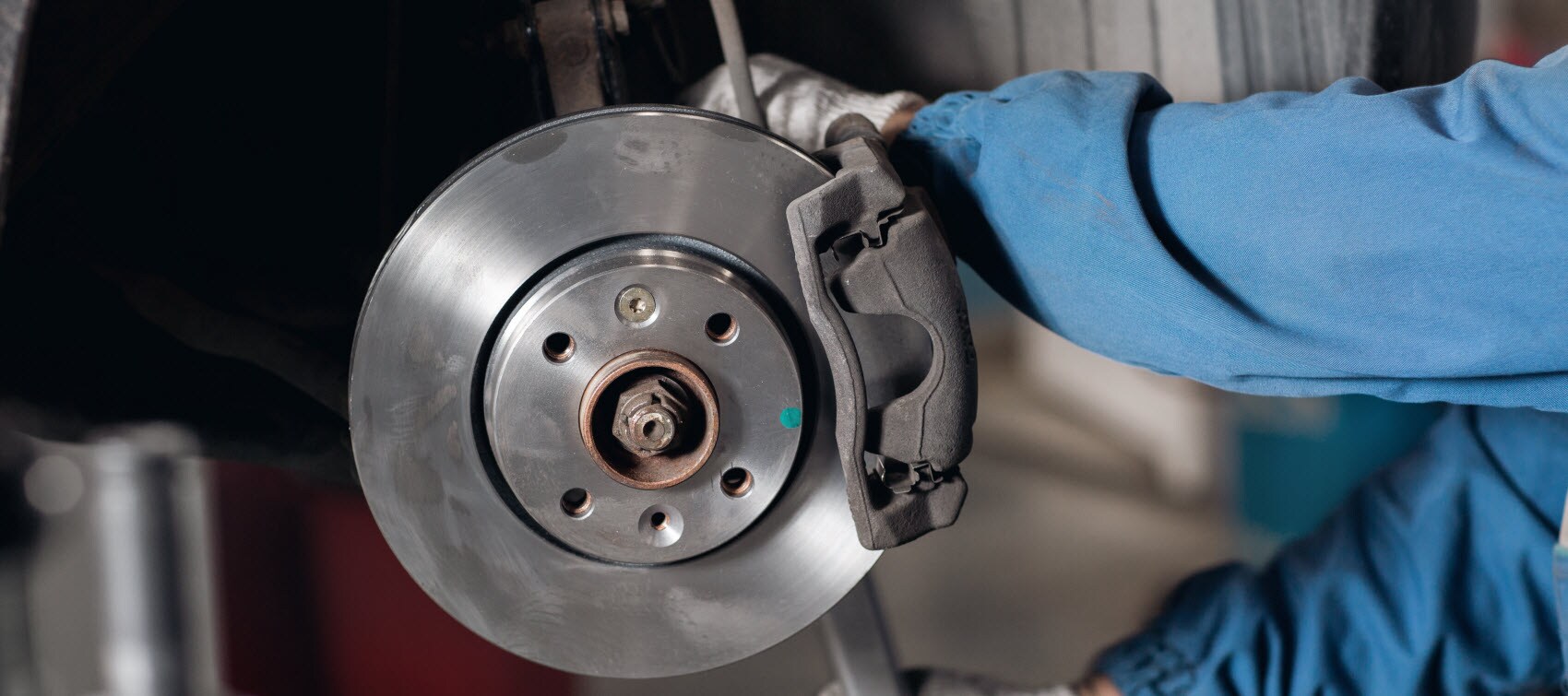 The team of experts at Winner Subaru understand how busy our local drivers in the Middletown, Odessa, and Dover area can get. Chances are, you're not thinking too much about your brake pads while you're busy running from here to there; brake pads are just one of those automotive components that get relegated to the out of sight, out of mind back shelf. For most of us, unless a dashboard light pops up or we suddenly hear a suspicious squeaking sound, we don't think much about them at all.
On average, brake pads can last anywhere from 25,000 to 70,000 miles. However, this range can be considerably shortened or lengthened depending on two factors: what your brake pads are made of, and how well they're maintained.
Because we want to provide our local drivers with helpful information to keep their cars running as long and as healthy as possible, we've compiled this guide to everything you need to know about brake pads, and a few tips on how to help them last longer.
Types of Brake Pads
To begin, let's take a look at what your brake pads are made of. Here is a list of the three main types of brake pads out there today and what each has to offer:
Ceramic: These pads are stronger, lighter, have better stopping power, and typically last longer than most types of brake pads.  
Semi-metallic: This is the most common type of brake pad today. Semi-metallic brake pads generally have the longest lifespan, but have less stopping power compared to ceramic pads.
Organic: Although organic pads are considered to have the best stopping power of all the types of brake pads listed here, they also have the shortest lifespan.
How to Maintain Your Brake Pads
Now that we've seen which types of brake pads have the potential for the longest and shortest lifespans, let's discuss what we can do as drivers to help make our brake pads last.  
Watch your speed. Regularly driving at high speeds causes more wear and tear on your brake pads because of the extra amount of force needed to bring the car to a stop.   
Keep it light. If your car, SUV, or truck is carrying heavy cargo, consider lightening it if possible. Heavier weight puts more stress on your brake pads.
Coast whenever possible. Try to coast instead of using the brakes as often. For example, if you know you've got some time before an upcoming stop, consider coasting ahead of time to slow down before applying the brake. Doing this will require less force when it comes time to actually start braking.
Monitor brake fluid. Dirty or low brake fluid also adds to brake pad wear and tear. The general rule here is to get your brake fluid flushed every 25,000 miles or so.
Get Your Brake Pads Checked Out
Here at Winner Subaru, we believe it is important to make sure that Middletown, Odessa, and Dover area drivers are as informed about the inner workings of their cars as possible. If you have any questions about your brake pads, are having any issues with your brakes, or think you may be getting close to needing new ones, contact us today.