When you're in the market for a new car to get you around the Dover, Middletown, and Odessa areas, there's one question you need to ask yourself; "Should I buy or should I lease?" Each option has its pros and cons, but we're going to help you decide which one is right for you. In this article, you'll learn about buying a new car and leasing a new car. By reading this article, you'll be able to decide which option is best for you.
Buying a New Car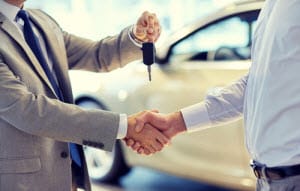 There are many benefits to owning a car. It's yours to do with as you please. You can easily add accessories and parts. You can even go on that road trip you've been planning. Even though owning a car is great, there are many responsibilities and factors that go into being the proud owner of a car.
When you buy a vehicle, the overall price is more expensive than a lease because you're not paying to rent it, you're paying to own it. The monthly payments will be higher than a lease, but you don't have to give the car back to the dealership. When you buy a car, it's more economical than jumping from lease to lease. Another benefit to buying a car is the factory warranty. For the first couple of years, you get a various assortment of warranties that can cover automotive maintenance. However, when the warranties expire, any automotive issue will come out of your pocket.
As an owner of a car, you have a bargaining chip when you need to get a new vehicle. You can easily trade your vehicle in to knock off some dollars. You can even sell it privately and use the profit toward your next car.
Leasing a New Car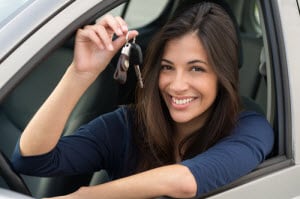 Leasing a car is a good alternative for drivers who don't want to commit to a purchase. You can find a great car and test it out for a short period of time. The monthly payments are much lower than if you were buying the car. At the end of your lease, you can easily purchase the car, or lease a different one.
What's great about leases is that most of the maintenance is covered by a warranty. This includes oil changes and other general services. The benefit is that most major automotive problems occur later in the car's life, long after your lease has ended.
Although there are many benefits to leasing a car, there are a few factors you should keep in mind. When you lease a car, you're usually given 1,000 miles a month to drive, which equals to 12,000 miles a year. If you go over your mileage, you'll have to pay for each additional mile. If you have a lengthy commute, you may want to consider purchasing your vehicle.
The Best Option for You
In this article, you learned about buying and leasing a car. You learned about the pros and cons of each option. However, the decision to buy or lease a new car is entirely up to you.
If you have any questions about buying and leasing, please contact us at Winner Subaru. We're always happy to help drivers in the Dover, Middletown, and Odessa areas find the option that's right for them.