Between work, school, and family obligations, life can get pretty stressful, can't it? So, when an opportunity arises to celebrate, you better seize it.
Whether it's a major life event like a wedding or a baby shower, or you're just looking for an excuse to bring family and friends together, there's no reason why you shouldn't party. And if you're looking for the best place to do so, we've got the inside scoop.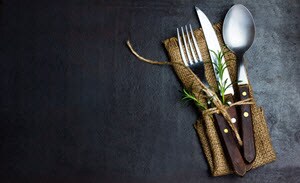 The Blue Ballroom
If you're a big fan of dancing, then there's a good chance you've already heard of this local staple. The Blue Ballroom is a premier hot spot for anyone looking to learn how to dance, or just wanting to hit the club.
For an affordable price, you can rent out the ballroom for your big day. What's more, soon-to-be spouses can even take private lessons for their first dance beforehand.
Set up an appointment with one of the ballroom's planners today to hash out the details!
Fraizer's Restaurant and Bar
Located right off scenic Mirror Lake, Fraizer's Restaurant and Bar is the perfect spot for a waterfront event. As a matter of fact, there's room for just about any occasion here!
Fraizer's menu is a local favorite for its wide variety of home-style American food (almost as good as Mom used to make, believe it or not). Whether you prefer pub food or more upscale fare, there's something here to match your tastes.
Several all-inclusive event packages are offered on their website. Check them out today.
The Outlook
Located on the 5th floor of the extravagant Duncan Center, The Outlook is a towering banquet room perfect for any big party. In particular, it's become a local favorite for weddings. And with professional event coordinators on site, planning your party will be as easy as pie.
The Outlook room accommodates up to 350 people, so don't restrict yourself when you're writing up that guest list. It also includes a grand tile dance floor, and state-of-the-art lighting and built-in audio.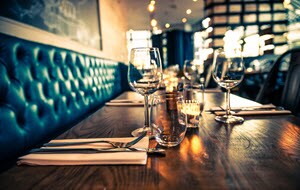 Get in touch with an event coordinator today to start planning!
Let the Good Times Roll
Parties sure are fun, but planning them has the potential to be equally stressful. Of course, that's only true if you don't have the right planners on your side.
These three banquet halls will shoulder all the hard work for you. All you've got to do is book, and they'll take care of all the work!