Though it may not be the healthiest food on the planet, it's hard to deny the allure of bacon. The taste, the smell, even the sound of it crackling in the frying pan—this delight is truly something to celebrate.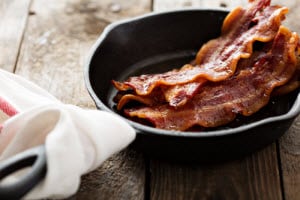 The Dewey and Rehoboth Beach communities understand this, which is why they've created the Dewey-Rehoboth Bacon Fest. And so, to give you a taste of what you'll find there, our team at Winner Subaru have put together this useful guide.
About the 2017 Dewey-Rehoboth Beach Bacon Fest
When the Dewey and Rehoboth Beach communities conceived of this sinfully delicious celebration, they only had one thing on their minds: filling their stomachs. However, Bacon Fest has since grown into a chance for local businesses and culinary experts to really showcase their talents.
When and Where?
Day one of festival will take place on April 22nd along Dewey Beach's most popular stretch, while day two on April 23rd will then take place on Rehoboth Beach.
Both days will run from 12:30 p.m. to 5:00 p.m., offering you plenty of time to indulge.
Is It Expensive?
The best part of Bacon Fest is that general admission is free! You can bring along the entire family for the fun. Eat as many samples as you can handle from the 20 included vendors.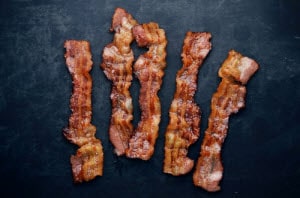 However, attendees can choose to purchase a VIP pass for a nominal fee. This ticket will include:
An official Bacon Fest jersey
A VIP tour guide
Exclusive Friday night pre-fest party admission
Discounts on lodging and transportation
Will There Only Be Bacon?
Not by any means. Remember, you'll have 20 different vendors to choose from, and they'll be peddling far more than simple plates of bacon. You'll get to try all sorts of bacon-inspired munchies, including savory-sweet bacon confections. These vendors will be bringing their very best to the table as they compete for Best Bacon on the Beach commendations.
Local brewers will also be on site to share their best bacon-complementing beers. So, you better be ready to wet your whistle!
Does Bacon Fest Support Any Local Charities?
As a matter fact, this year a cut of all proceeds will be donated to SoDel Cares. This organization works to support at-risk youth and adults, impoverished kids, and elderly folks in need, in large part by benefitting local education.
Feed Your Appetite to Support Local Business
When you visit the 2017 Dewey-Rehoboth Beach Bacon Fest, we have no doubt your primary concern will be satisfying your appetite. With the endless free samples available, this is certainly the best place to do it. However, one of the very best things about Bacon Fest is that you can support your community while doing so.
Be sure to stop by Bacon Fest this year to support SoDel Cares. Even if you come for the charity, we'll sure you'll stay for the food. We hope to see you there!