If you're looking for a golf course near Dover, DE, you'll find an array of gorgeous choices. Whether you're looking to practice at the driving range, play a quick nine holes, or spend a whole afternoon on an 18-hole course, then you'll find an option near Dover. Here's a look at three of our favorite golfing destinations near Dover, DE, listed in alphabetical order.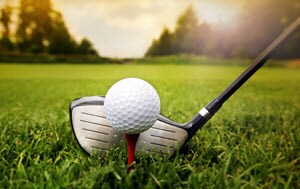 Dover Par 3
The Dover Par 3 course is home to an 18-hole, beginner-friendly course that can be completed in just two hours. The facility also features a driving range to practice your swing as well as batting cages to test out your skills with a baseball bat.
Lessons and clinics are available for beginners looking to improve their game and all are affordably priced. Dover Par 3 strives to make golf more affordable and less intimidating, encouraging beginners to jump in and give golf a try!
Maple Dale Country Club
For a more upscale golfing option, head to Maple Dale Country Club. The club offers a USGA championship-rated 18-hole course that is studded with serene woods and ponds. Tournaments and clubs are available to join; the goal is to play as close to year-round as possible. The facility also offers an upscale restaurant for members, which host many fun social events throughout the year.
Families are encouraged to join the club to have fun at the pool facilities all summer long. Summer memberships will give you access to the pool and baby pool, Snack Shack, locker rooms, playground, and volleyball courts. Maple Dale Country Club is so gorgeous that it is often used as a wedding venue.
Wild Quail Golf & Country Club
The Wild Quail is home to a beautiful championship 18-hole golf course. After your morning round of golf, head to the 20,000-square-foot club house to enjoy lunch at the casual Grille and Pub, or come by after an afternoon round and join us for happy hour.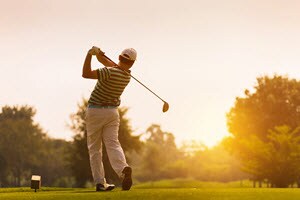 The club also offers tennis courts and lessons as well as a pool for summer fun. Wild Quail is a gorgeous wedding destination with its Grand Ballroom that can accommodate 200 guests. Your wedding coordinator will assist you with your menu options, DJ choice, and more.
Find your Ideal Golf Course near Dover DE
No matter what kind of golfing facility you're looking for, you're sure to find an option that suits your needs near Dover, DE. These are just a few of the gorgeous golf courses scattered throughout the area.