At the advent of every year, you'll probably hear a slew of statements like, "New year, new me!" While these declarations don't always pan out, Rehoboth Beach, DE, offers plenty of fitness options to make this year's resolution a reality.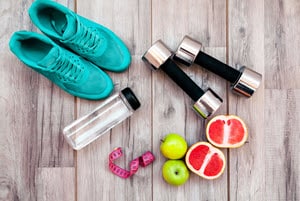 To help achieve the body you've been dreaming about, your friends at Winner Subaru have put together this list of our four favorite fitness studios in Rehoboth Beach.
BodyShop Fitness Center
Known as one of the best gyms in all of Delaware, BodyShop Fitness Center has been serving Rehoboth Beach for over 20 years. As the only gym located directly on the beach, BodyShop Fitness Center has long been the most convenient stop for a vacation workout. However, residents can take advantage of their services year-round by purchasing an annual membership or seasonal packages.
BodyShop Fitness Center is packed wall to wall with equipment for strength training, cardio, and endurance. For a more personal touch, book one of the gym's trainers. If you require some post-workout assistance, try the in-house massage therapist or nutritional counselor.
Visit the BodyShop Fitness Center's website for pricing, or check them out on Facebook.
Dimitra Yoga
At the heart of Dimitra Yoga is a strong, supportive community of teachers, students, and healers, all of whom believe that building physical strength can build mental and spiritual strength, too. At the studio, this mindset is practiced daily through friendly service and the Dimitra Karma Project, which generates positive energy through consistent community outreach.
No matter your level of yoga prowess, there are classes for all students at Dimitra. If you're willing to learn, your teachers will help you grow. In addition to yoga classes, wellness services like acupuncture and reiki are available for students.
Look at the many services that Dimitra Yoga offers by visiting their website. You can also connect with them on Facebook and Instagram.
Ignite Yoga
As the very first vinyasa studio on Rehoboth Avenue, Ignite Yoga may offer students some training that other studios can't. And its laid-back atmosphere, which encourages growth through laughter and patient training, may also be a bit more fun.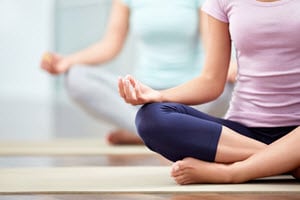 When you walk into Ignite, the first thing you'll be asked is to remove your shoes. Then, you'll have to put down your phone—the studio is a quiet, no phone zone. Finally, you'll be expected to leave your worries at the door. The numerous classes, which cater to all skill levels, are made to foster peace and relaxation. For those seeking extra guidance, private sessions are available.
Check out Ignite Yoga's class schedule on their website, or visit them on Facebook and Instagram.
RISE Fitness + Adventure
If you're looking for a more unconventional take on health, then RISE Fitness + Adventure may be the gym for you. The facility was opened to subvert the boredoms of your average gym by creating a fast-paced, entertaining environment.
In addition to using the traditional gym, members can build strength, agility, and endurance by taking advantage of RISE's functional fitness "playground." The playground includes interactive training equipment such as climbing and bouldering walls; a tire-flipping machine; and an 8-station fitness rig with monkey bars, ropes, pull-up stations, and more.
To view the classes and personal trainers available at RISE, visit their website. You can also connect with them on Twitter and Facebook.
Jumpstart Your Resolution
These unique gyms and studios can offer members different benefits. To find out which best suits your training style, why not visit all four? No matter where you go, there'll be a friendly staff waiting to show you around the facilities. When you're finished, you can reach out to them on social media to show your appreciation. Send a shout-out and let your friends and family know which gyms they should check out in the new year.