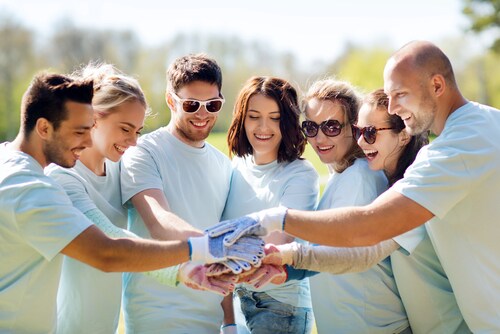 The holidays are all about giving, but not just giving to your loved ones—there's also total strangers who are in need of some cheer during this time of year. Volunteering your time and efforts is a great way to help others during the holidays. To help you figure out where to go to devote your kindness to those in need, here are the best places near Dover to volunteer.
Big Brothers Big Sisters of Delaware
At risk youths need a strong role model to show them the way. They also need a friend to have fun with. That's what the Big Brothers Big Sisters of Delaware program is all about.
Their purpose is to find a suitable adult role model to spend time with, help them improve in school and their friendships, and informing them of the risks of skipping school or using drugs. Research has shown that when these children have a strong mentor and a positive influence in their life, they'll be more successful in school while learning to avoid the troubles of their surroundings. A positive role model and friend can have a huge impact on these children, so donate your time to a child in need.
Boys & Girls Clubs of Delaware
The Boys and Girls Clubs of Delaware has been successful in having a positive impact on thousands of lives across the entire state of Delaware. This non-profit organization has been providing a safe place for children to learn and grow for more than 85 years. This organization doesn't just help children with their education, but it teaches children about the benefits of nutrition and daily exercise to promote good health.
Children & Families First
For more than 130 years, Children and Families First has been helping out families and need by providing healthcare, guidance, nourishment, and security. Today, this organization also specializes in nurse home-visits, community schools, as well as adoption and foster care. Since Children and Families First is a non-profit organization, they've been able to continue their success through donations fundraisers, and 5K's.
The Shepherd Place
The house which the Shepherd Place stands was originally built in 1920, and in 1988 it was sold to this organization for $1. Today, the Shepherd Place is a haven for homeless women and families. They provide a shelter for those in dire economic stance, in an effort to care for them and help them find stability. They also provide food and clothing to their guests, as well as a warm bed and a roof over their heads. To help this shelter, you can easily donate money, food, bedding, clothing, or your time.
YMCA of Delaware
The YMCA of Delaware provides a safe arena for at risk children after school. With a strong focus on youth development and social responsibility, the YMCA has helped change the lives of thousands of children. It provides them with education opportunities, as well as positive change. Volunteering with the YMCA of Delaware is a great way to give back to the community as well as have a positive effect on a young person's life.
These organizations rely heavily on donations and volunteers. Donate your time today to change someone's life for the better.